In today's roundup of new Cydia tweaks we have featured some really interesting hacks that bring new features to iOS. Some of these tweaks are specific to a particular app while others add new functionalities to core features of the operating system. The roundup includes BBmizer, CryptoNotes, FreeMyCloud, Snooze and SpotCMD.
BBmizer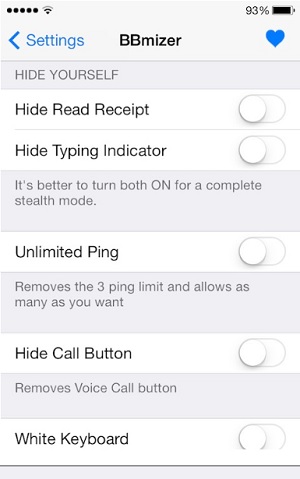 If you use the official BBM app for iOS then you are going love the BBmizer tweak. It brings tons of useful customizations and hacks for the BBM app that makes using the official Blackberry messaging app even more fun. BBmizer allows users to hide the read receipts and typing indicators for other users, send unlimited pings, hide the call button and have the white keyboard instead of the normal black one within the application. BBmizer tweak is does to BBM app what Watusi tweak does to WhatsApp. You can download BBmizer tweak from Cydia for free.
CryptoNotes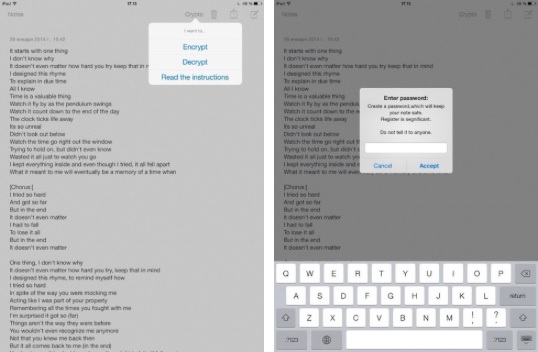 Want to give your iPhone notes some extra protection? Then install the CryptoNotes tweak on your device. It allows users to encrypt the notes stored in the stock notes application of iOS and set up a password for them. Once any note has been encrypted users will only be able to read them if they know the password. CryptoNotes is also available for free from the BigBoss repo.
FreeMyCloud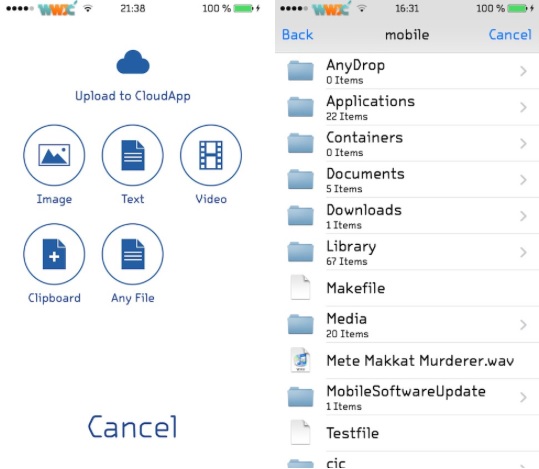 CloudApp is a popular cloud storage service that allows users to upload and store their files safely on their servers and access them anywhere they want. FreeMyCloud tweak makes it easier for users to upload files to this online service by providing them upload capabilities through their device's file system. The uploads are instant and users can send a variety of files types to CloudApp including text, images, videos, clipboard and more. FreeMyCloud tweak is available in Cydia for $0.99.
Snooze
Apart from everything else one of the most popular uses of iPhone is it being utilized as an alarm clock. Setting up alarms on iPhone or any other iOS device is easier and more convenient than using an actual alarm clock. However there's one feature that is missing from the stock Clock app, which is ability for users to set custom snooze time for their alarms. If you are a user who fancies such a functionality then you are going to love the new Snooze tweak for jailbroken iOS devices. Snooze tweak allows users to set a custom snooze time for every alarm they create. When creating an alarm they can select the snooze time of their choice or edit an alarm to do the same. If you don't change the snooze time then the default snooze time settings will be used. You can download it from Cydia for $0.99 from BigBoss repo.
SpotCMD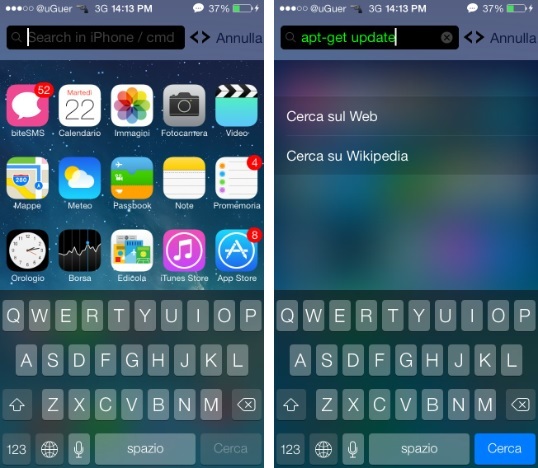 SpotCMD is an advanced tweak that enables users to launch terminal commands right from the spotlight. The tweak also lets them open the web links and run bash commands as root from the spotlight. You can download the tweak for $2.50. Learn mode about it
Disclosure: iOSHacker may receive a commission if you purchase products through our affiliate links. For more visit our privacy policy page.