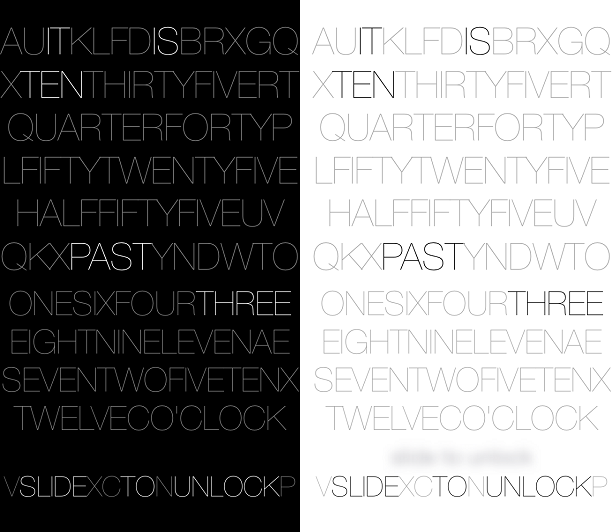 Have you become bored of your iOS device's current lockscreen and want to completely change its look? If yes then try the free Timely tweak from Cydia. What this tweak does is it completely changes the appearance of the lockscreen by placing a lot of text on it. The text is then highlighted accordingly to show the current time to the user. With its unique look and customizable elements Timely makes the lockscreen even more gorgeous than it already is.
One of the best things about Timely is that it is highly customizable, which means users can customize the design of their lockscreen according to their taste and color of the device. For example out of the two looks featured in the screenshot above the black one looks better on the black iPhone while the white one looks good on the white model.
From tweak's settings iOS users can change the color of the highlighted text, which shows the current time as well as the color of dimmed text. They can also choose the color of the background from a variety of options in addition to setting up their own wallpaper.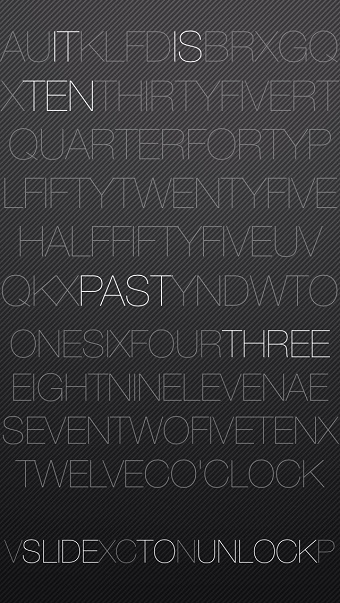 Timely has another feature called the 'Exact Mode' which if turned on rounds up the time to the nearest five minutes to give the lockscreen a cleaner look. Of course if you like to have the precise time then you would like to avoid this feature.
Timely is available in Cydia for free from the BigBoss repository.