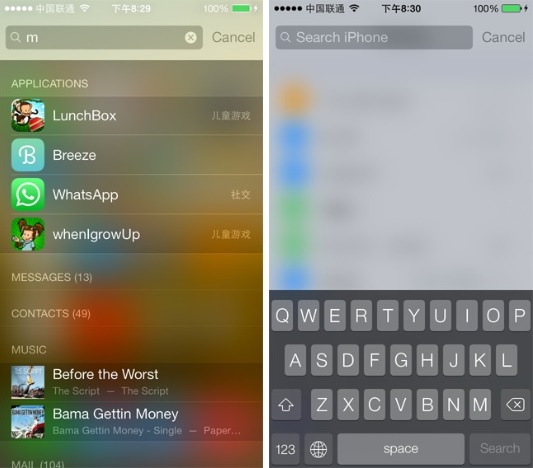 Spotlight may not be your favorite iOS feature but it can be very helpful in finding apps and other types of content quickly. By default you can only access the  Spotlight search from the homescreen by performing a pull down gesture. Spotlight has been exclusive to the homescreen since day one and although you may argue that it can be as useful in other sections of the operating system as well there's still no way to access it elsewhere.
A new tweak called Search+ changes this behaviour by allowing access to Spotlight search from anywhere they want. After installing this tweak users can assign a simple Activator gesture to Search+ and start using spotlight on any section of iPhone that includes settings, stock as well as third party apps.
That's not all as this tweak has some additional features well that includes ability to clear search results after the Spotlight search is dismissed, allowing users to show action menu on the search field, allow users to make call or send messages to contacts, add landscape support to Spotlight, reply to messages appearing in search results and more.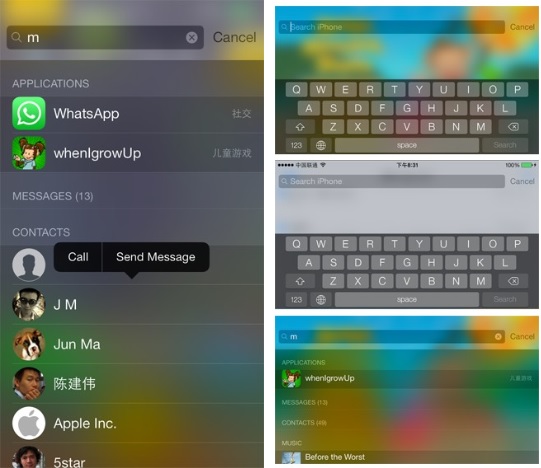 From tweak's settings page users can select Activation methods of their choice and configure the tweak according to their liking.
Search+ supports iOS 7 running on all devices including iPhone, iPad or iPod touch. You can download it for free from Cydia and use for 3 days. After the 3 day trial you can decide if you want to buy the $0.99 license or not.