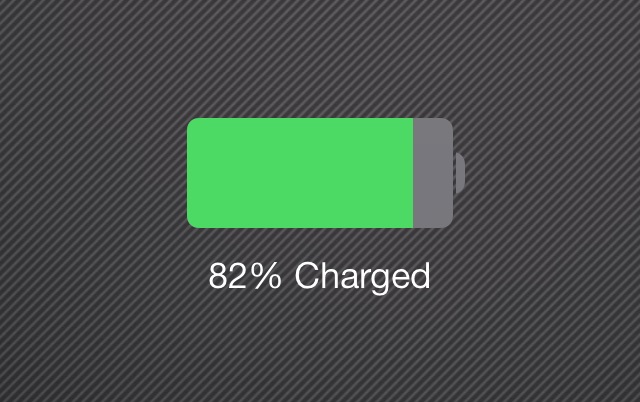 If you are a smartphone user then it is most likely that you are not satisfied with the battery life of your device. This certainly includes iPhone, which as we discussed in one of our previous posts  is no different from others when it comes to battery life. Now it seems like there's a good news for iPhone users who have been experiencing drop in total running time of their device as it has been noticed that iOS 7.1.1 significantly increases it.
The minor iOS 7.1.1 update that was released a few days ago focuses on improvements and bug fixes that include changes for the Touch ID feature. However now we know that iOS 7.1.1 is much more than just a bug fix update. According to tests conducted by CNet iOS 7.1.1 "dramatically" improves the battery life. During the tests in six hours of average usage iPhone that was running iOS 7.1 saw a drop to 61 percent whereas when the same iPhone was running iOS 7.1.1 the battery dropped to only 76 percent with same amount of usage. As opposed to iOS 7.1, the newer iOS 7.1.1 version showed 14 percent improvement.
Based on these tests and feedback from the users it is safe to say that upgrading to iOS 7.1.1 has a noticeable affect iPhone as well as iPad's battery life.
So to conclude we would recommend you to upgrade to iOS 7.1.1 if you want to improve your device's battery performance. However it is important to note here that there's no jailbreak for iOS 7.1 or iOS 7.1.1 and we don't know when or whether that would be released. So if you want to be able to jailbreak your device or want to retain it then stay away from these updates. As for improving your battery life even more try following the tips in the article listed below.