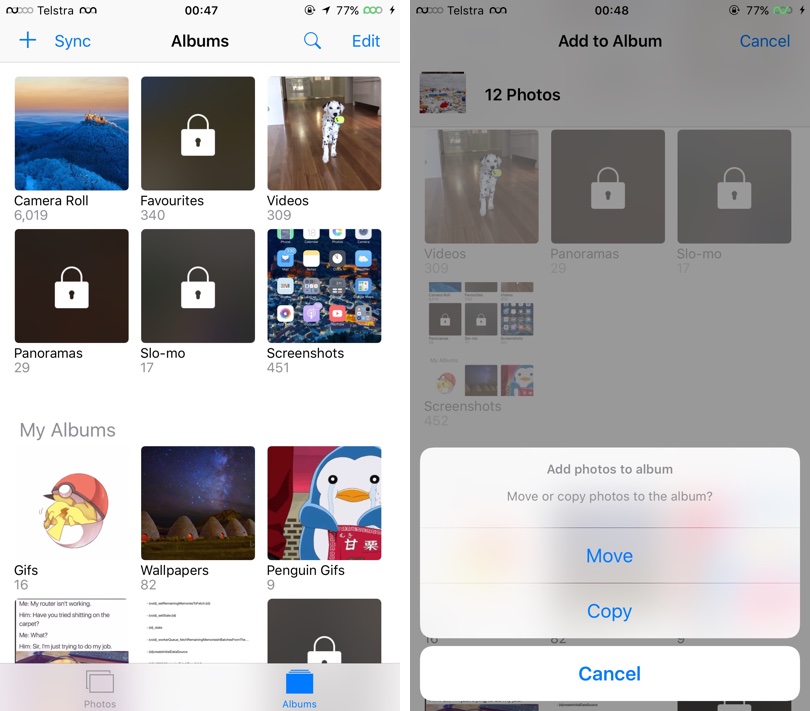 The stock Photos app on the iPhone has improved a lot over the past few years, however it is still missing some key features that would make it capable of giving a better experience to the users. A new Cydia tweak called PhotoManager aims to solve Photos app related problems by introducing features that users have been asking for years.
With PhotoManager you will get the ability to protect your photos and videos with Touch ID or password. Once this feature has been activated your photos will not appear until Touch ID authentication has been completed. Users also get the ability to move or copy photos out of the camera roll and store them in albums. Once images are added to albums you get the ability to protect them with Touch ID. Protected albums are also hidden from other apps.
You can also choose a default album for the Camera app to save all new photos in a particular album instead of a camera roll. This way you can create an album and have all the photos saved in that particular album, eliminating the need of moving them at a later time.
PhotoManager also offers some UI customizations including the ability for user to change the number of grid columns and customize the bottom tab bar.
The tweak takes advantage of Photos app's 'hide' feature so if you uninstall the tweak or lose the jailbroken state of your device the images will go to the Hidden folder. You can just unhide them to have them added to the camera roll.
PhotoManager tweak is available in Cydia for $1.99. It works with iOS 11 as well as iOS 9 and 10.