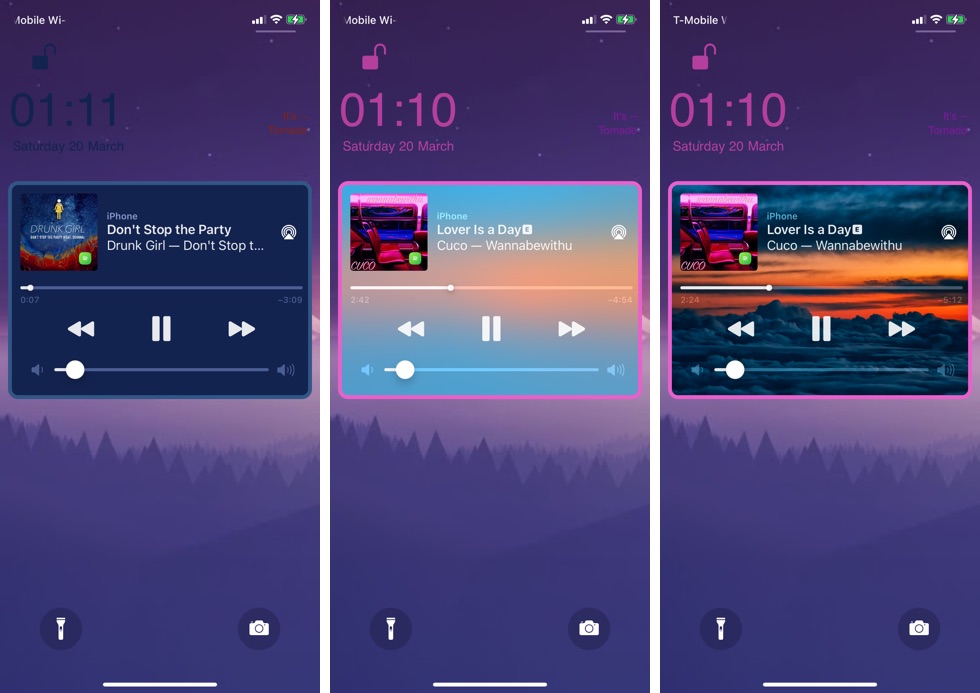 Playour tweak allows users to change the look and feel of their iPhone's lock screen music widget. With this jailbreak hack you can add a nice background to the music widget and make other noticeable changes, which altogether change the look and feel of the lock screen.
Using Playour tweak jailbreak users get the opportunity to change the background of music widget. You can either set a custom image from your image library as the music player's background or make the album artwork of currently playing's colors as the background. In addition to adding a background to the music widget you can also change the transparency settings for the music player as well as dim or invert colors.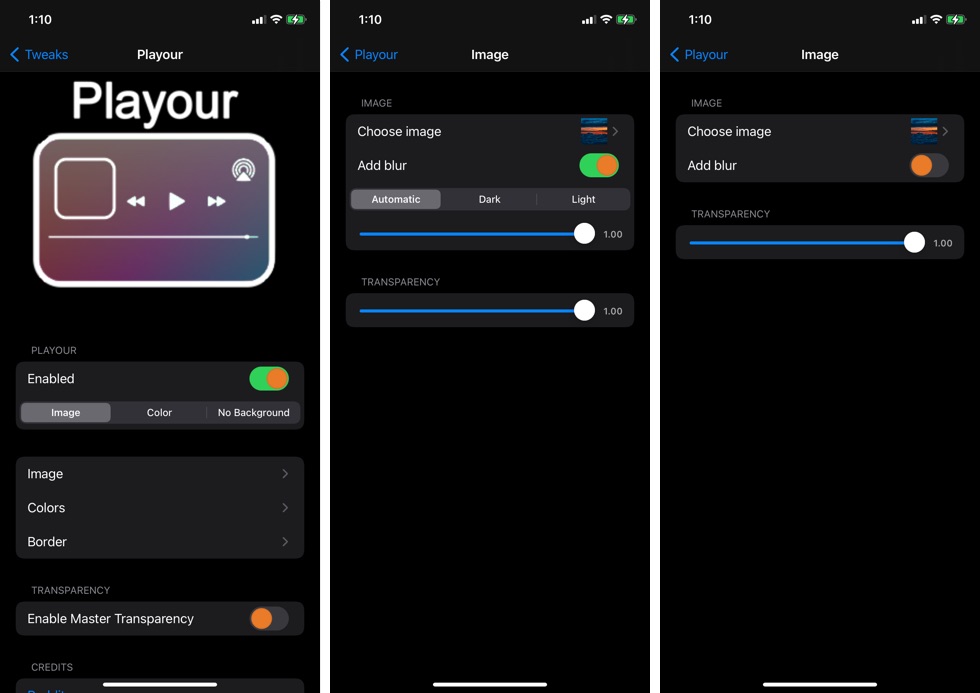 Playour tweak also lets users add borders to the music player, giving it a distinct look and feel. The tweak not only lets you add a border to the music player but also allows you to change the border's thickness and toggle custom transparency for them. You can also make the music player have the same border as the primary and secondary colors of the now playing music.
Playour is a paid tweak and costs $1.99. It is available on the Packix repo and is compatible with iOS 12 or later including iOS 14.
More iOS 14 tweaks: