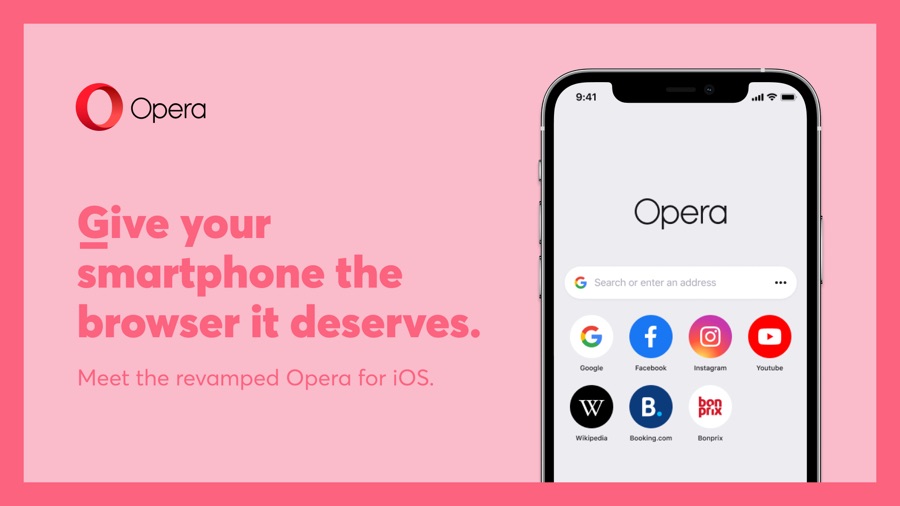 Popular iOS web browser Opera Touch has received a major update today. One of the biggest changes this new update brings to the web browser is a name change as the app has been rebranded as 'Opera'.
Today's release is not limited to rebranding only as Opera has also received a new and minimalistic design and some new features that includes a one handed browsing experience that takes advantage of an expandable menu that gives easy access to web shortcuts, next and previous webpage buttons, search, new tab and more.
Opera browser now features a flat and minimalistic design that is quite different from the diagonal background pattern and shadow on bubbles design of the previous versions.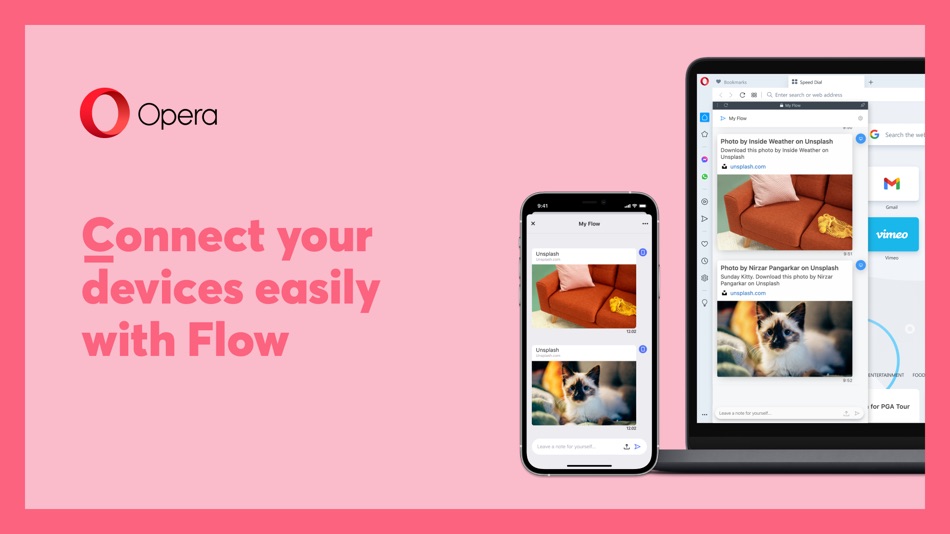 Opera also adds a new Continuity inspired feature called Flow, which allows users to click on the Flow icon on the desktop version of Opera. When they click on it a QR code appears, which when scanned with an iOS device will let users share links, notes, images, files and more without logging in.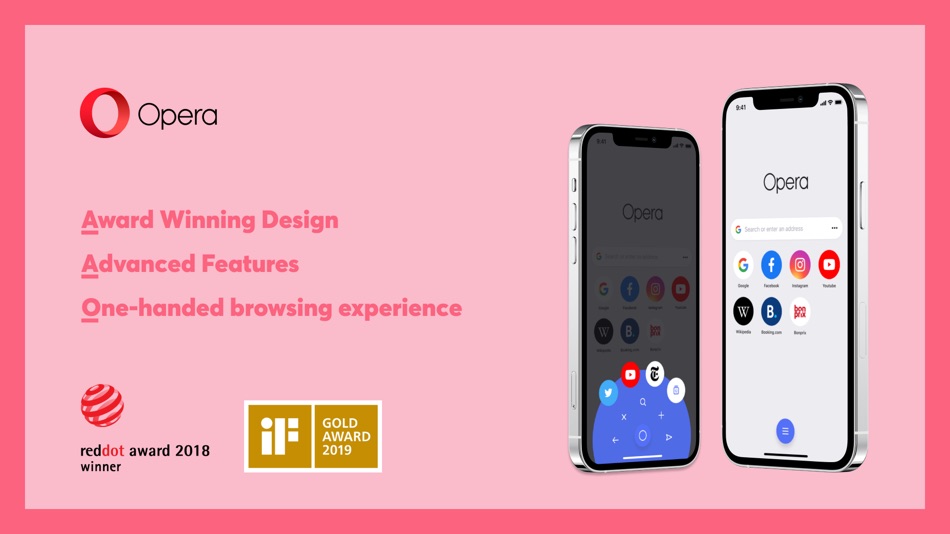 For cryptocurrency enthusiasts Opera browser also includes a built-in Ethereum wallet, which can be used to store Ethereum virtual currency.
The new Opera browser is available in the App Store for download. It can be downloaded for free on both iPhone and iPad.