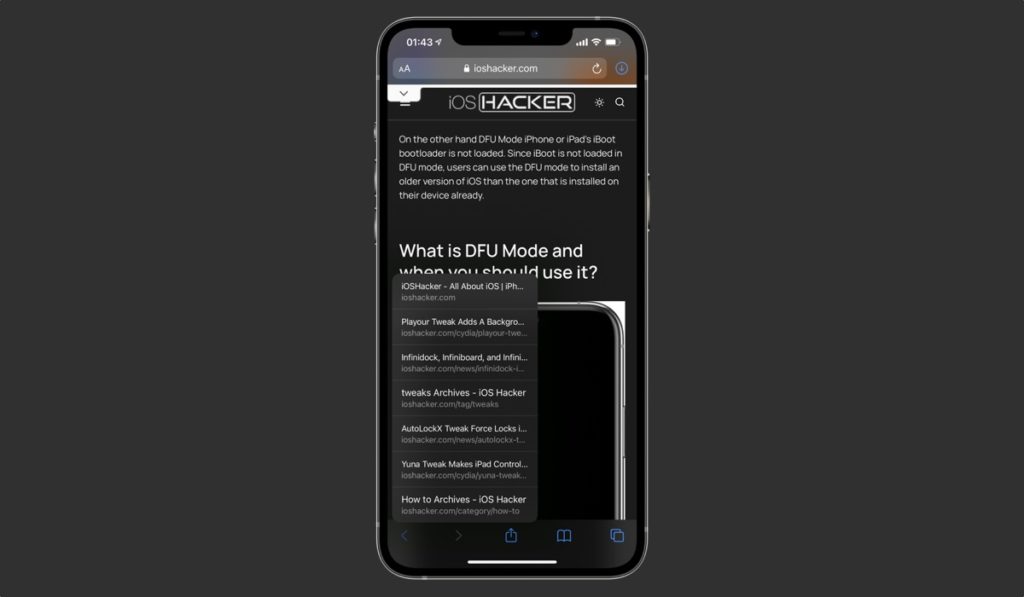 In this tip post we will share an easy and quick way to return to a previously opened web page in iPhone Safari without having to tap on the back button several times.
Every iPhone user knows that they can return to a previous page on Safari by tapping on the '<' back button located at the bottom button bar. However what many iPhone users don't realize is that there's an easier and quicker way of accessing previously opened pages without having to endlessly tap on the back button.
The previous page menu has been around for many years, yet many iPhone users are not familiar with this handy feature.
How this works is pretty easy. You can quickly jump to a previously opened webpage from the same tab by long pressing on the back button.
When you long press on the back button Safari will display a scrollable list of web pages that you have browsed through on this particular tab. At this point you can simply tap on the web page you want to access and Safari will take you to it directly.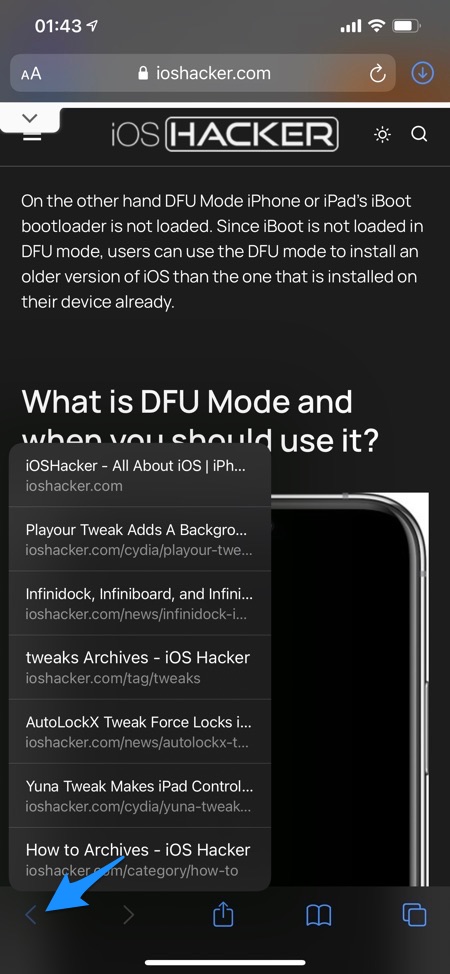 This method is far better than having to tap on the back button ten times to visit a page that you had visited ten pages earlier.
Did you know about iPhone Safari's cool previous page menu? Let us know in the comments below.
Also, don't forget to share this super useful iPhone Safari tip with your family and friends to make their iPhone experience better.