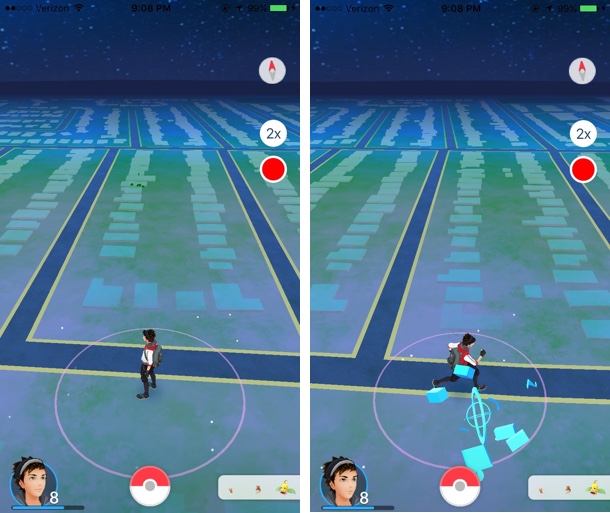 Are you playing the Pokèmon GO game on your iPhone? If yes, then you are certainly not alone. The game has taken the world by storm and is topping the App Store charts since its release. While Pokèmon GO is great it also annoys some users as they have to actually move in order to go to a place in the game and capture the Pokèmon that has appeared on their radar. PokemonGoAnywhere tweak makes thing a lot easier for the users by letting them spoof their location.
The tweak will let you walk to anywhere by simply tapping on the on-screen map. Now before you jump on to installing the tweak from Cydia do note that using this hack might get your account banned as it is against the rules to use location spoofing in this game. The developer says that to avoid location spoofing being detected the tweak walks the character to the location instead of teleporting him. Although this might not be enough to fool the Pokèmon overlords.
The developer has promised to add more features to PokemonGoAnywhere including ability for users to auto walk to nearby gyms and their favorite spots.
Also read: MasterBall Tweak Lets You Bypass Jailbreak Detection on Pokèmon GO
You can download the PokemonGoAnywhere tweak from Cydia for free. Add 'http://williamlcobb.com/repo' repo to your Cydia sources and search for the tweak by typing its name.