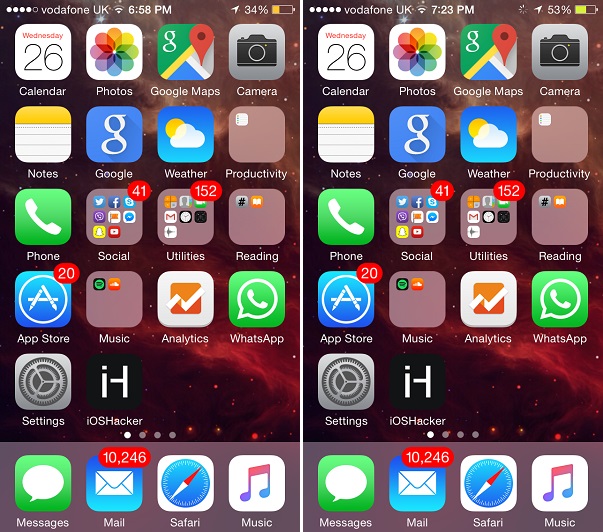 The battery indicator found in the status bar of iOS devices appears in multiple colors. The indicator turns green when the device has more than 20 percent battery life remaining whereas it turns red when it falls under that level. The new PowerColor tweak makes the battery indicator more colorful by adding different gradients for different battery levels. This not only gives the indicator an improved look but also makes it easier for the user to see how much battery life is left on his or her device.
After you have installed this hack the battery indicator's color will change. By default it will turn green when the device has 50 percent or more power remaining. It will become a shade of yellow when the battery is less than 50 percent and finally red when it reaches 0 percent. The gradient changes to a darker shade of the color after every 5 percent change.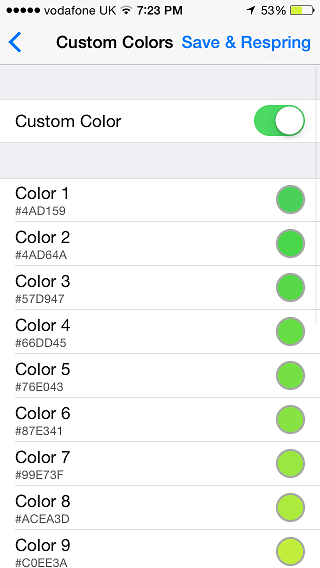 The tweak also allows users to select a different color shade for each battery level giving user more control over of indicator's appearance.
You can download the PowerColor tweak from Cydia for free. It supports both iOS 7 and iOS 8 powered devices. PowerColor is compatible with ChargePulse tweak.