We spend hours working on our computers but still the smartphones are our primary source of communication. Sometimes when you are working on desktop you often miss the notifications coming on your iOS device. This can result in you missing some important message or alert. A newly released Cydia tweak called pushNotify tries to solve this problem for you by bringing push alerts to your computer screen.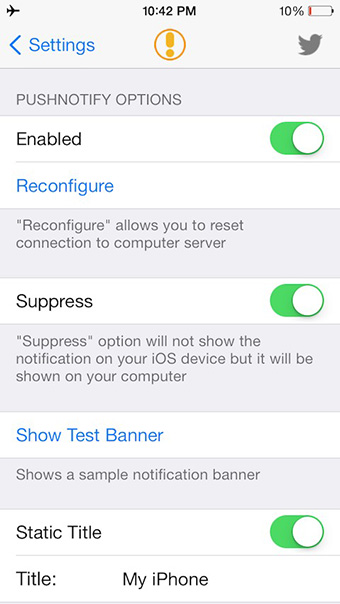 pushNotify forwards all your notifications from your iPhone, iPod touch and iPad to your Mac running OS X 10.8 Mountain Lion or above. You can configure whether you want all of your notifications to be pushed to your Mac, or you want the notifications of select apps. Another good feature of the tweak is called 'Suppress' and it allows you to hide notifications from iOS devices to display them only on your Mac.
To get this running, all you need to do is download pushNotify from Cydia, and an app on your Mac. Cydia tweak requires iOS 7 and is available under BigBoss repo for $0.99. You also need the Mac app that is available for free here. One important thing that you should keep in mind is that your iOS device and Mac need to be on same Wi-Fi for this tweak to work.