With every iteration iPad is getting more and more powerful and that's why many believe that it will replace the personal computer in the next few years, at least for a large segment of users. Ever since personal computing become popular it has had the window based GUI that allowed users to put one app on another or side by side and use them together. However this type of multitasking is non-existent on tablets as you have to completely jump from on app to another in order to use it.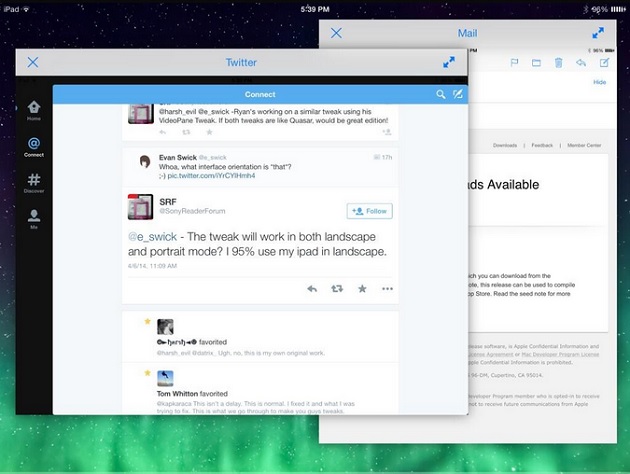 An upcoming tweak called OS Experience changes this by bringing desktop style multitasking to iPad. This will allow iOS users to view and use multiple apps at the same time. They will be able to resize as well as move around the app 'window' according to their liking. The concept behind the OS Experience is somewhat unique however we have seen a tweak called Quasar in the past that did the same thing with apps on iPad.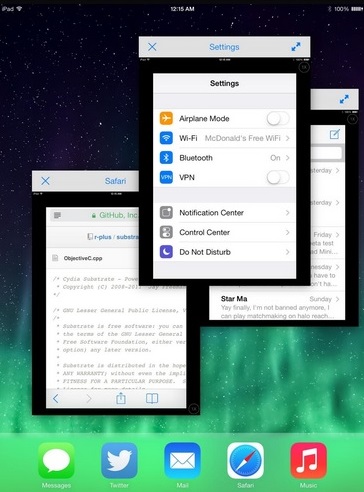 Apart from running apps in the form of windows the biggest highlight of the OS Experience tweak is that it brings OS X's Mission Control feature to iOS. With this tweak users will be able to run different apps on different screens. They can also run multiple apps in window style on different screens. To better understand how the Mission Control feature works on iPad you should watch the video embedded below. Please ignore the flickering in the video caused by the DisplayRecorder tweak.
According to developer's Twitter feed the tweak will get released in "next week or two" and will be fairly priced. We will let you know as soon as it is released with complete pricing and compatibility details.