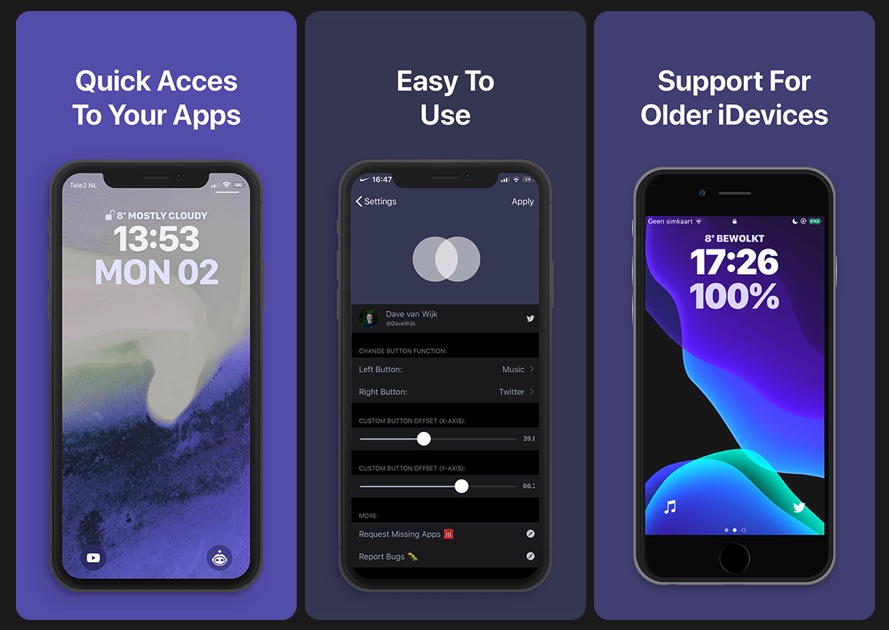 If you have an iPhone X or later, then you would know about the two shortcut buttons on the lockscreen that allow users to quickly turn on their iPhone's flashlight and access the Camera app. The addition of these buttons positively improved the user-experience and enabled users to activate system features without having to unlock their device first.
The placement of these buttons is so convenient that many wonder why Apple has not allowed them to customize these quick shortcut buttons. While Flashlight shortcut is quite useful, it does not make much sense for the lockscreen to offer a dedicated Camera app button, since you can also access the Camera app by swiping left on the screen.
As with all things Apple refuses to let its users customize, jailbreak community has its own answer. Enter the QuickLS tweak, which enables users to replace the lockscreen quick action buttons with the buttons of their choice. You can essentially remap these system buttons to open any apps of your choice instead of opening Camera and firing up flashlight.
With QuickLS tweak you can make these buttons open any app that you want to access quickly. This can be a stock app or a third-party app. The tweak even displays glyphs for the app you have mapped on the button.
QuickLS tweak can also be used to add lockscreen quick action buttons to older devices, since devices such as iPhone 8, iPhone 7 and iPhone 6s don't show these buttons. That can change by simply installing QuickLS on these devices. On top of that you can also remap these buttons to your favorite apps.
Other features of the tweak include the ability for users to change offset settings for these buttons.
QuickLS tweak only works with iOS 13.0 or later. You can download it from the Twickd repo (https://repo.twickd.com) for $0.99.