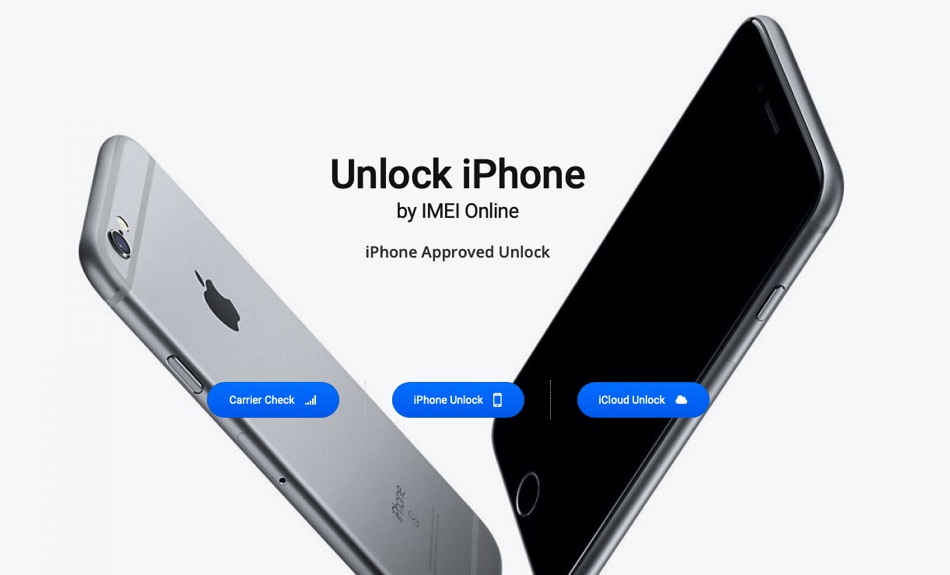 If you have a carrier locked iPhone and you want to unlock it so that you can use it with another service provider, then you need a trusted and legitimate iPhone unlocking service. Unfortunately Internet is filled with unreliable websites that scam users with fake promises of unlocking their smartphones. If you use one of these services you can kiss your money goodbye.
An iPhone carrier unlock service can help you in unlocking an iPhone that has been locked by a carrier. Usually this iPhone will only support one carrier and one country.
Good news is despite there being many untrusted websites out there, we also have reliable services like iPhone Approved Unlock, which deliver on their promises and unlock iPhones in time and within agreed price.
Difference between locked and unlocked iPhone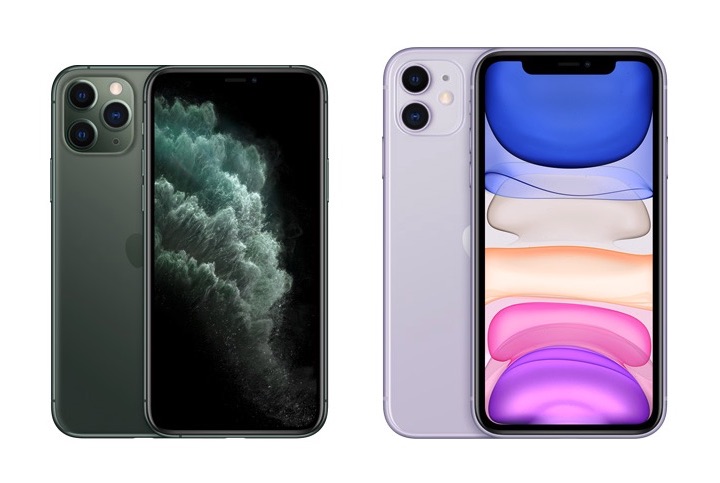 Before we talk further about the iPhone Approved Unlock service, let's talk about what we mean by a carrier locked iPhone. A carrier locked iPhone is an iPhone that is locked on a single carrier. This particular iPhone will only work with the carrier it is locked with. A carrier locked iPhone will not only work with only one carrier but it can only be used in one country only. So if you have bought an iPhone that is carrier locked to AT&T in the US, you will not be able to use the cellular features of this device while in the UK or elsewhere.
A factory unlocked iPhone on the other hand is an iPhone that is not carrier locked. This iPhone can be used with any carrier and in any country of the world. You can simply swap its SIM card and put any US or non-US SIM card into it, and it will work without any limitations.
With an unlocking service like iPhone Approved Unlock you can convert a carrier locked iPhone into a factory unlocked iPhone, and essentially use it anywhere in the world and with any carrier of your choice.
Obvious benefits of unlocked iPhone include ability to switch to any carrier by simply swapping the SIM card. You get freedom to use the iPhone with local carrier in any country when travelling abroad. Another benefit of getting an iPhone carrier unlocked is that it sells for significantly higher price compared to a carrier locked iPhone.
How To Use iPhone Approved Unlock
Now that we have established the difference between a locked and unlocked iPhone, let's talk in detail about the iPhone Approved Unlock. This is basically an online service that allows owners of locked iPhones to unlock their device. The service uses legal and legitimate means to get the device unlocked from the carrier that has placed the lock on it. So for example if your iPhone is locked on AT&T US, the folks over at iPhone Approved Unlock will contact the carrier, pay their fee and make sure your device gets fully unlocked.
In addition to iPhones users can also use iPhone Approved Unlock service to unlock carrier locked iPads and Apple Watch.
The process of getting any iPhone unlocked with iPhone Approved Unlock is dead simple. You simply have to perform the following steps to kickstart the process.
Open the iPhone Approved Unlock website, click on iPhone Unlock button, choose your iPhone model and carrier and enter your iPhone's IMEI number.
After entering your device details you are required to make the payment.
Once the payment has been made you will get a confirmation email with details on how you can track your application.
As soon as your iPhone is unlocked and activated you will get an email telling you your iPhone is unlocked. You can then insert any SIM card and check if cellular network and 3G/4G has started working on it.
Any unlock performed on your iPhone will be permanent and will update on Apple's database. In addition to this any warranty that your device has left will remain intact, allowing you to claim any warranty if there's need for it.
Which Device Are Supported By iPhone Approved Unlock?
The service supports all the iPhone models ever released. Using iPhone Approved Unlock you can have your latest iPhone 11, iPhone 11 Pro and iPhone 11 Pro Max unlocked. In addition to the latest iPhones older models such as iPhone XS, iPhone XS Max, iPhone XR, iPhone X, iPhone 8 Plus, iPhone 8, iPhone 7 Plus, iPhone 7, iPhone SE, iPhone 6s Plus and iPhone 6s are also supported. All iOS versions including iOS 13 are supported.
How Much Does This iPhone Unlock Service Cost?
The price you will be charged for an iPhone unlock will depend on the carrier your iPhone is locked with. So if your iPhone is locked with Verizon USA you will be charged $24 whereas the price for AT&T US is $20. The prices are pretty affordable and makes unlocking an iPhone a no-brainer, especially considering how much convenience you get if your iPhone becomes factory unlocked.
You can not only switch carriers within the US but you can also travel abroad and use local SIM cards without any worries. The delivery time for almost every carrier is between 1 to 24 hours.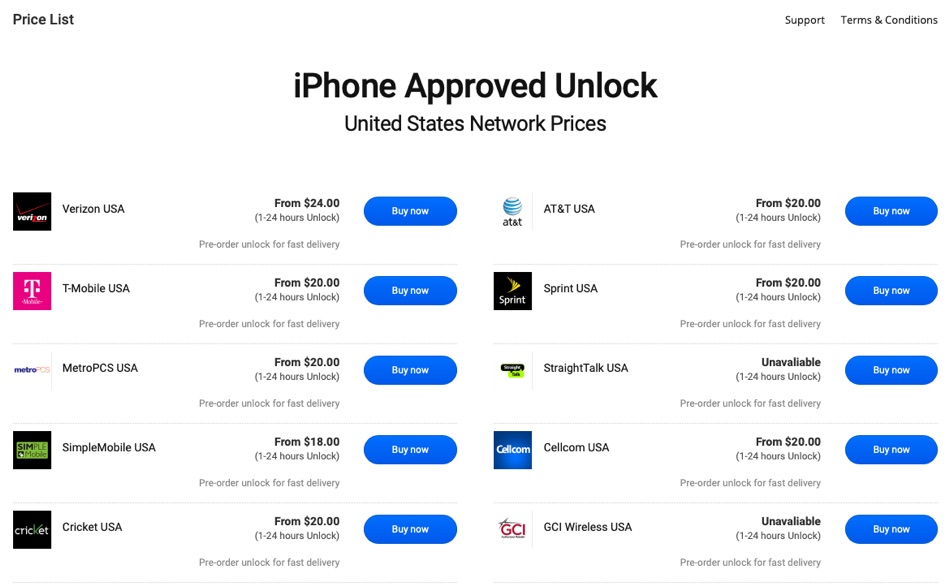 Carrier Check tool to find out which carrier iPhone is locked with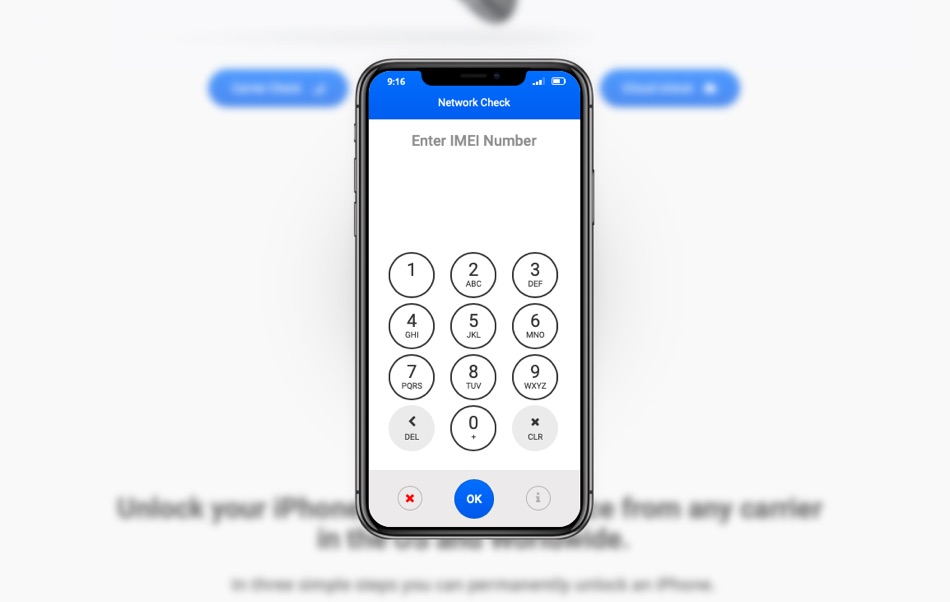 iPhone Approved Unlock also has a very useful tool that tells users which carrier their iPhone is locked with. To use this tool and check which carrier your locked iPhone belongs to open this website and click on the 'Carrier Check' button. Then click on the on-screen iPhone's keypad to enter the IMEI number of your device and finally hit OK.
You can also check our guide on how to check if iPhone is locked or unlocked.