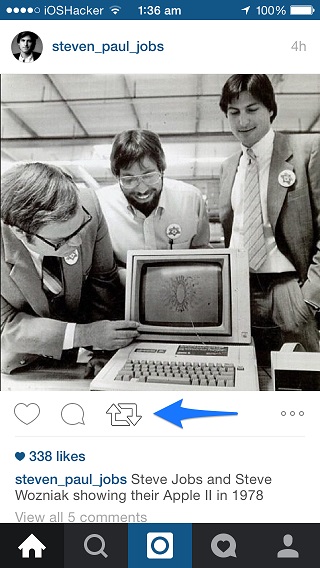 Instagram is one of the most popular iPhone apps out there and we all use it. The app has some great features, however it does not allow users to download images shared by others or reshare other people's posts to their own followers. ReGram tweak changes that by allowing users to quickly share anyone's post by simply hitting a reshare or as the developer of the tweak calls it the 'ReGram' button. The best thing about ReGram tweak is that it integrates within the official Instagram application and feels like a native functionality.
How this works is pretty simple, after you have installed ReGram from Cydia you will see a new ReGram button right below every image in your feed. You can simply tap on this new button to reshare someone else's post from your account. Once you tap the button, the tweak instantly downloads that particular image and directly takes you to the sharing screen. Here you can apply any filters or edit the image before sharing. The tweak also saves a copy of the image in your Photos library.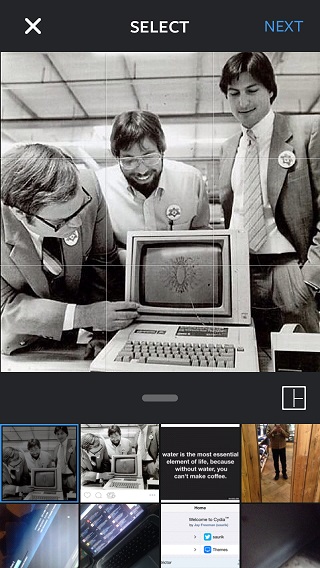 We tested ReGram tweak and it worked fine on the latest version of the Instagram app, which as of now is version 7.0.1. You can download it on your iPhone, iPad or iPod touch for free.
In other news, Instagram now lets you share hi-res 1080×1080 pictures from its app.