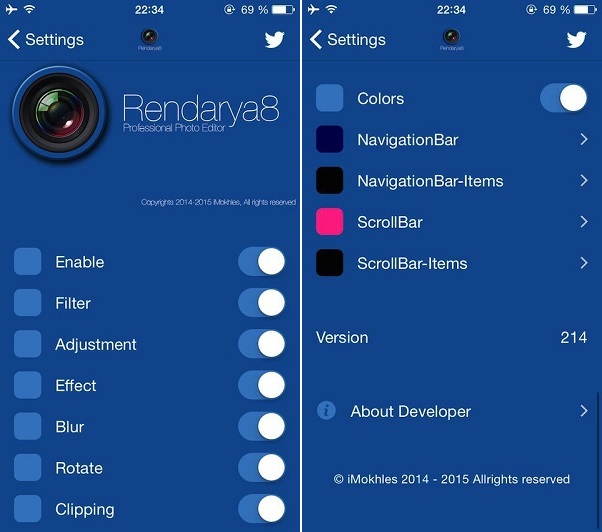 Photos app features some basic image editing features that allow users to crop, rotate and add filters to images among other things. While these features are nice for quick editing they are obviously not as advanced as some of you would want them to be. If you are looking for something more then the new Rendarya8 tweak from Cydia can help. This hack adds features like effects, blur, clipping, text and more to the stock application letting you do much more without needing any third-party photo editing app.
With Rendarya8 tweak you can add any text of your choice to an image and even change the font. With this hack you can adjust brightness of images, add darkness, add blur to the images, resize them, add stickers to them to give your images a funky look, draw on the images with fingers and more.
You can enable or disable different features from tweak's preference page depending on your needs. You can also access Rendarya8's image editing features from anywhere on iOS through the sharing menu.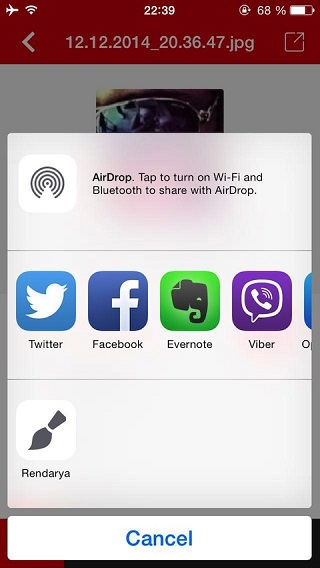 If you want to keep your edited images separate from the original ones then you will be pleased to know that this tweak offers a dedicated album where files are saved.
You can download Rendarya8 tweak for iOS 8 for $2.99 from the BigBoss repo. It works on all devices including iPhone, iPad and iPod touch. It is available as a free update to those who already own the iOS 7 version.