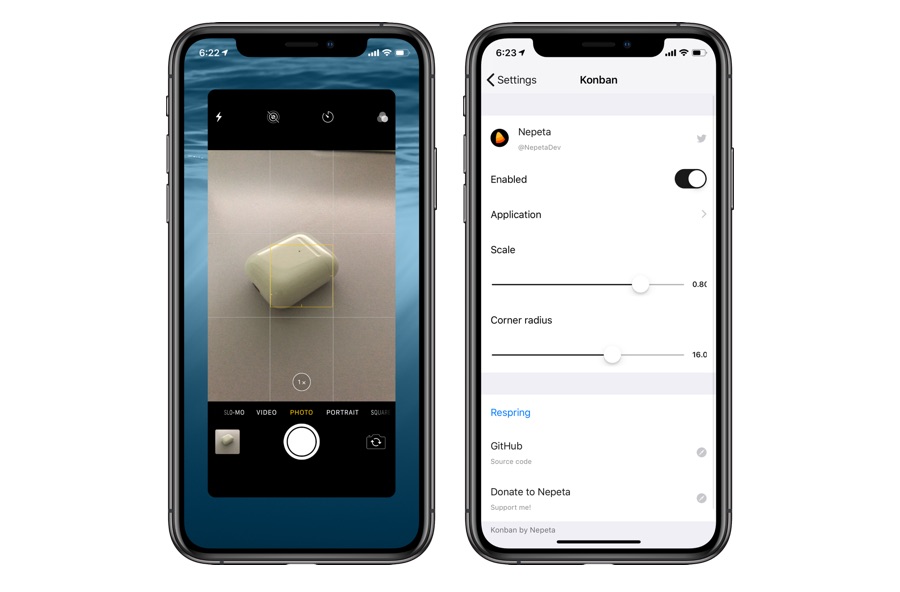 If you are like me and find the 'Today' screen of iOS to be pretty much useless, then you are going to love the newly released Konban tweak. This new hack makes the left most page of the home screen a lot more useful for users who don't like to use the Widgets feature by enabling them to add one of their favorite apps to this page.
When you install Konban tweak you get to choose one app that will be placed on the left most page instead of the Today screen. Once you have selected the app, it will appear on the said page and will always be a swipe away from the main home screen.
While you can choose any app to be placed in the Today view screen it makes sense to place certain apps that you use on a regular basis. For example, you can place the Camera, Calculator, Mail app, WhatsApp or app that you are constantly using.
You can select the app that will appear on the Today view screen and configure other options for Konban from its preferences page. From settings, you can enable or disable the tweak, specify the app, choose the application's size so it appears smaller than normal and change the app's corner radius. Keeping the scaling below 1.0 or the original size of the app is useful since you can swipe on the free area to return to the home screen.
You can download the Konban tweak from Cydia where it is available as a free download under the Nepeta repository (https://repo.nepeta.me). It is fully compatible with iOS 12.