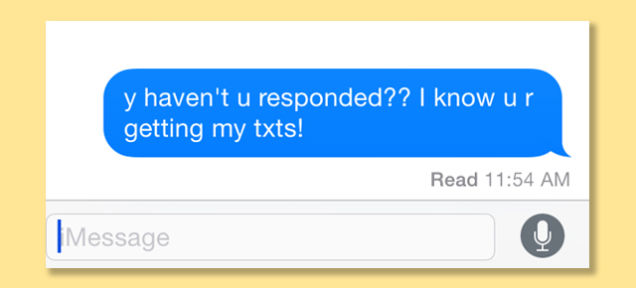 When you are using Apple's iMessage service to communicate with your friends you have to be extra careful when you read a new message. As iMessage instantly sends read reports to your friends, you have to make sure you reply as quickly as possible to avoid pissing them off. The new SafeTexting tweak solves this problem for the users by making iMessage only send the read receipt to the sender when you reply to his or her messages. The hack also offers other useful features that make it a worthy download.
With SafeTexting installed you can open a conversation page in iMessage and read the messages without even notifying the other person that you have read their messages. Now when you are ready to reply to the messages and send a reply the tweak will also send the read report, giving the receiver an impression that you have just read the message and replied instantly.
In addition to that the tweak also allows users to disable typing indicators. The good thing is that the indicators are only disabled from your end and you can still see them when your friend starts typing.
The developer has promised some more features for the tweak in upcoming updates including conversation pictures in Messages app. It will also have a feature to make the Messages app directly show the page you were on when you last used the app.
You can download SafeTexting tweak from Cydia for $1. It works with all versions of iOS 8.