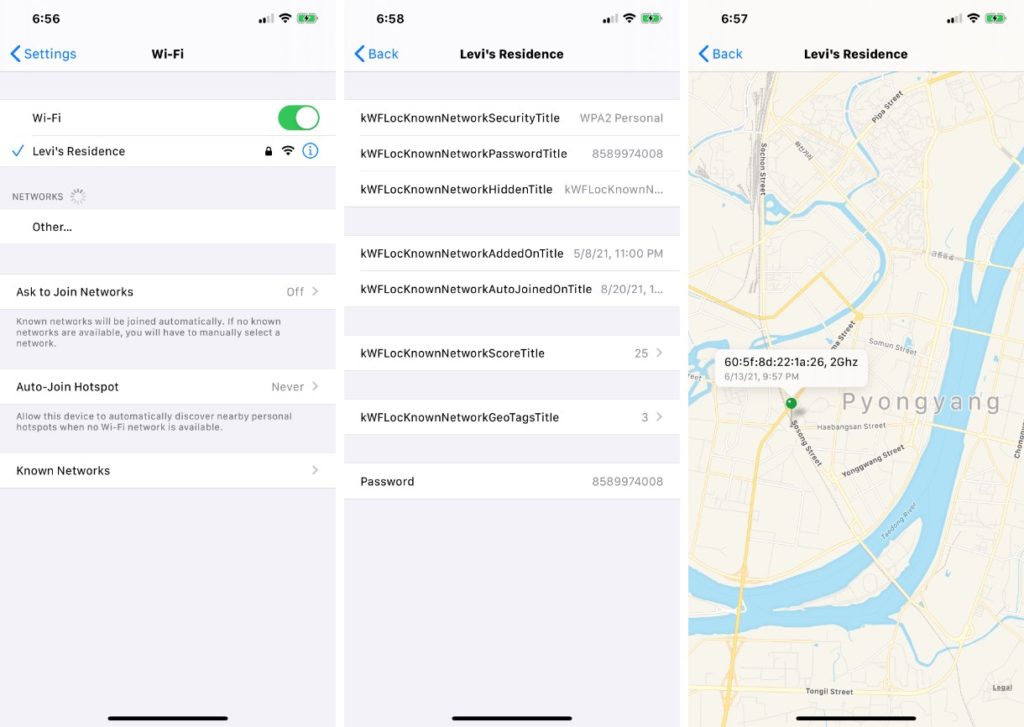 iOS does not show you the password of a Wi-Fi network that you have previously joined on your iPhone or iPad. If you want to see passwords for previously joined iPhones you have to look for them on your Mac.
While iPhone users can see saved Wi-Fi passwords on Mac, wouldn't it be better to have the ability to do so the same right on your iPhone?
The newly released jailbreak tweak called NetworkList does exactly that, as it enables users of a jailbroken iOS device to see passwords of previously joined Wi-Fi networks.
According to the developer of this tweak it enables a hidden feature of the Settings app that stores the passwords on the device when user enters it correctly.
While the user is not shown these passwords they remain in device's memory, so that it can automatically connect to this network the next time without requiring the password.
NetworkList enables this hidden feature and gives users a list of previously joined Wi-Fi networks and their password.
The best thing about this tweak is that it integrates with the Settings app. This means users can see Wi-Fi passwords right inside the Wi-Fi section of the Settings app.
After installing the tweak you will get a new 'Known Networks' section under Settings -> Wi-Fi. Tapping on this new option will let you see the stored password of a Wi-Fi network and even check out its location on the map, which is pretty handy.
NetworkList tweak is available under the Packix repo where it is available as a free download. The tweak works with iOS 11 or later including iOS 14.
Disclosure: iOSHacker may receive a commission if you purchase products through our affiliate links. For more visit our privacy policy page.