Shortmoji 2 tweak for jailbroken iPhones makes it easier for users to enter their favorite Emoji and get access to quick shortcuts on their iOS device's keyboard.
Using the Shortmoji 2 tweak you can add various inputs like your frequently used Emoji, numbers, symbols etc on keyboard keys and enter them with a long press gesture in addition to adding normal letters with normal taps.
The tweak also adds time-saving and useful buttons on top and bottom of the iOS keyboard. These buttons allow users to easily perform different actions like copy, paste, undo, redo, text editing and more.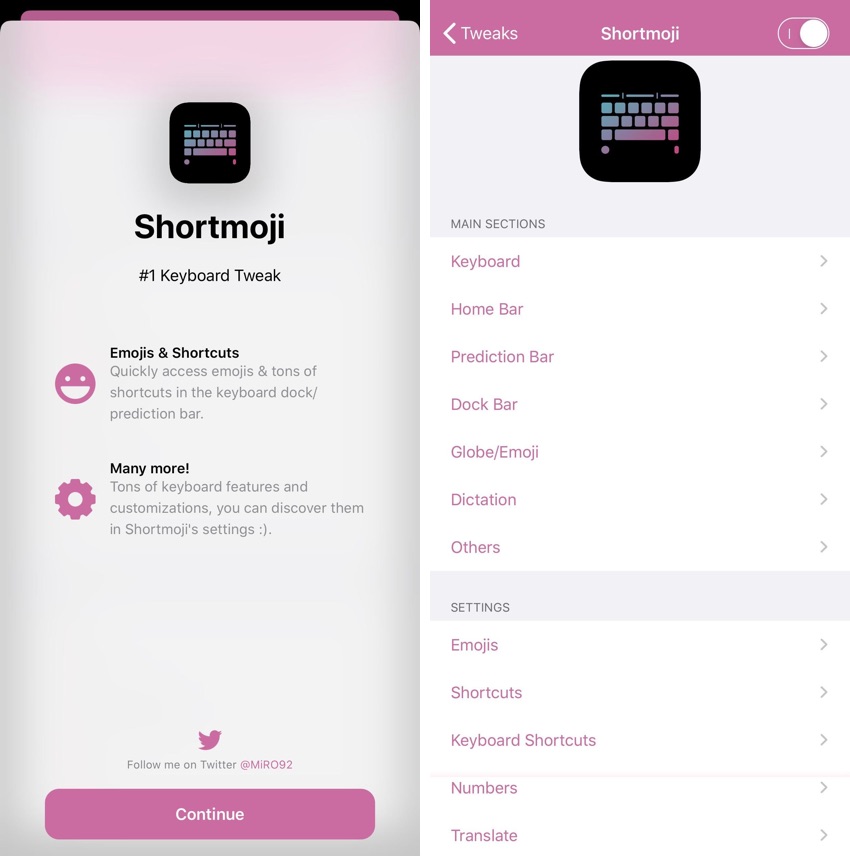 The shortcut buttons added by this tweak are multi-purpose. You can single tap on a shortcut button to perform one function and double tap on the same button to perform another function. For example, you can tap on Copy button once to copy selected text whereas you can copy all text by double tapping on the Copy button.
In addition to the useful keyboard features mentioned above Shortmoji 2 also allows users to input text in various text styles, translate text more easily with tap on a button, change the height and widget on the Home Bar and more.
With this tweak you can change the layout of the Emoji keyboard. You can choose how many Emoji you want to show per page and control the size of the Emoji to accommodate more or less in a single view.
Shortmoji 2 tweak is full of amazing features that make it a great replacement for many iOS keyboard tweaks out there. And one of the best things about this tweak is that it is absolutely free to download.
You can download Shortmoji 2 tweak from developer's repo (https://miro92.com/repo) for free. It works with iOS 14.
More iOS 14 tweaks: