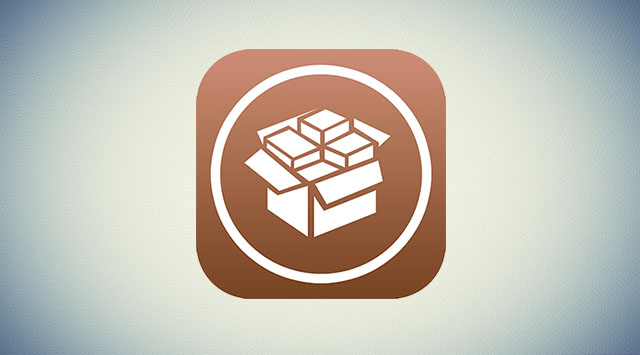 Should I jailbreak my iPhone? What are the benefits of jailbreak? Is it safe? These are the questions you hear all the time especially from those who have bought the an iOS device for the first time or have never tasted the fruit that we call Cydia. Despite the best effort of making jailbreak process simpler and releasing tweaks in most user friendly way possible, it is understandable why so many people get confused when considering to jailbreak their device. After all in the end you are actually hacking your device and going outside of Apple's overly protective walled garden.
In this article we are going to address all your concerns surrounding the jailbreak scene, tell you how to do it and let you know of the enormous benefits of jailbreaking your iPhone.
What is Cydia?
The first question that rightly comes in mind of anyone who is considering the possibility of jailbreaking his or her iPhone is, what is this app called Cydia and what's all the fuss surrounding it. Well Cydia is the reason why everyone jailbreaks their iOS device. It can be termed as an App Store like marketplace where you can find and download tweaks, apps and customizations for your device. Cydia is a one stop shop that can fulfil all your needs by providing you with tweaks that change how your device works, themes that change the way your homescreen and other parts look, apps that are not allowed in Apple's strictly curated App Store and much more. Most of the stuff available through Cydia can be downloaded for free (legally) while some tweaks, themes or apps may cost you a few bucks. For that you can use your Paypal or Amazon Payments accounts.
What are the benefits of jailbreaking the iPhone?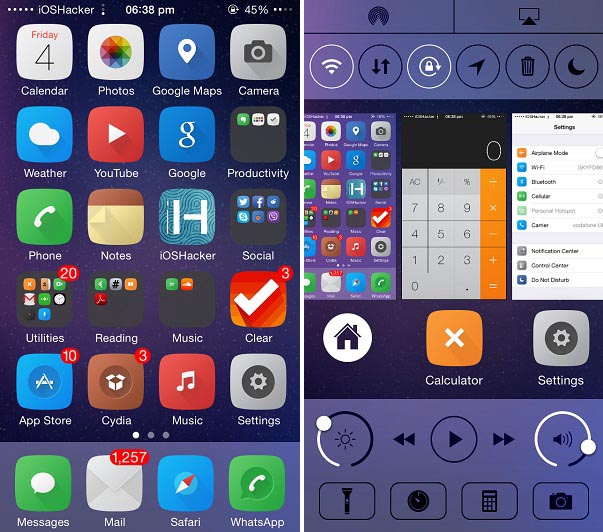 Now that you know about the most important part of jailbreaking i.e. Cydia, it is time to talk about the benefits of jailbreaking an iPhone. As I mentioned earlier, the benefits of jailbreak are enormous and anyone who has been using it for a while would most likely agree.
First and foremost benefit of jailbreak is that it gives you freedom and control over your device that Apple doesn't. You can customize your device the way you want, which includes but is not limited to adding features that are not available officially. You can have widgets by using the ProWidgets tweak, assign gestures to accomplish tasks easily with Activator, add useful shortcuts to keyboard and make it more convenient by using tweaks like SwipeExpander and SwipeSelection, completely change the look of your homescreen through WinterBoard themes, replace the carrier logo with a symbol that matches your personality with Zeppelin, merge control center and app switcher into one with Auxo 2, add additional buttons to control center with CC tweaks, apply a totally different font with BytaFont 2, turn your touch ID into a touch based home button with Virtual Home and much more. New hacks are released in Cydia on daily basis, and some of them are so ahead of their time that Apple literally copies them in later versions of iOS (BiteSMS is one example). You can also brings features of newer versions of iOS in older versions.
The possibilities of customizing and tweaking iOS with jailbreak are limitless.
Does jailbreaking iPhone voids the warranty?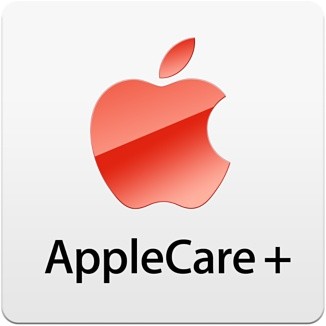 Yes it does. This is the biggest and one of the few disadvantages of jailbreak. If anything happens to your device while it is jailbroken then Apple will simply refuse to offer you any kind of service despite the fact that your device comes under warranty. It is fairly easy for Apple Geniuses to detect whether a device is jailbroken or not. One of the ways to get around it is restoring your device before going to Apple. However this may not be an option available to everyone, especially if the device is not turning on at all.
How can I jailbreak my iPhone?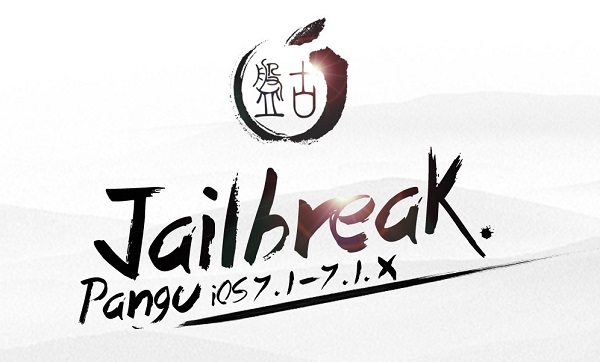 Jailbreaking has been around for many years and over the past few years it has become insanely easy to jailbreak an iOS device. All you have to do is connect your device to the computer and launch tools like Evasi0n or Pangu that will do the rest for you. As of right now all versions of iOS all jailbreakable, including iOS 7.1.2.
What is the difference between tethered and untethered jailbreak?
Right now an untethered jailbreak is available for all versions of iOS. The difference between untethered and tethered jailbreak is simple, for the later one you have to connect your device to computer every time you reboot it. Its not very convenient but it works.
Will I be able to install pirated apps after jailbreaking my iPhone?
Yes, but you shouldn't. Just as there are good and bad uses of everything jailbreaking has received plenty of bad publicity due to people who pirate paid applications. However as explained earlier jailbreaking is much more than pirating apps and you should only use it for your benefit rather than stealing from some hardworking developer.
For the conclusion, I would like to say that you can keep using your iPhone without jailbreaking and it will still be a great device but you will have to live with the limitations that come with it. Once you jailbreak you get the freedom of customizing your device according to your needs and add improvements to it while enjoying the same goodness of iOS. In the end its your own decision.
Disclosure: iOSHacker may receive a commission if you purchase products through our affiliate links. For more visit our privacy policy page.