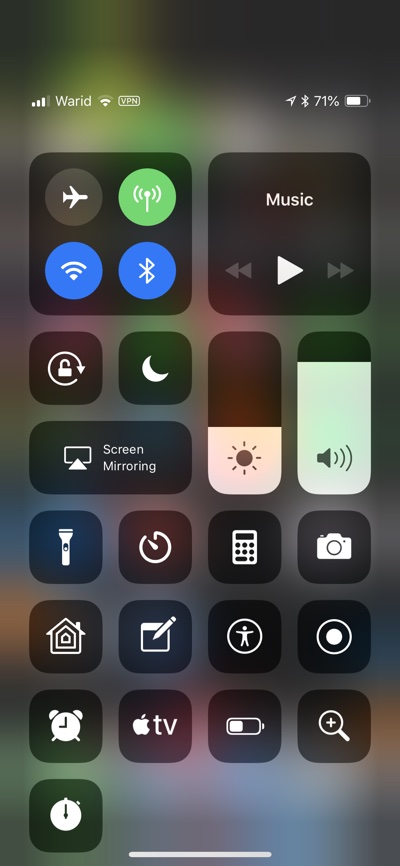 Control Center is one of the most useful features of an iPhone as it gives you quick access to a range of toggles, menus and shortcuts. While most of us rely on Control Center on a regular basis, there are times when you do not want to use it and it kind of gets in the way.
For example, when you are playing a game, you do not want to invoke Control Center by accidentally performing the slide down gesture. Similarly you might not want to access the Control Center on the lock screen, even when your device's is unlocked.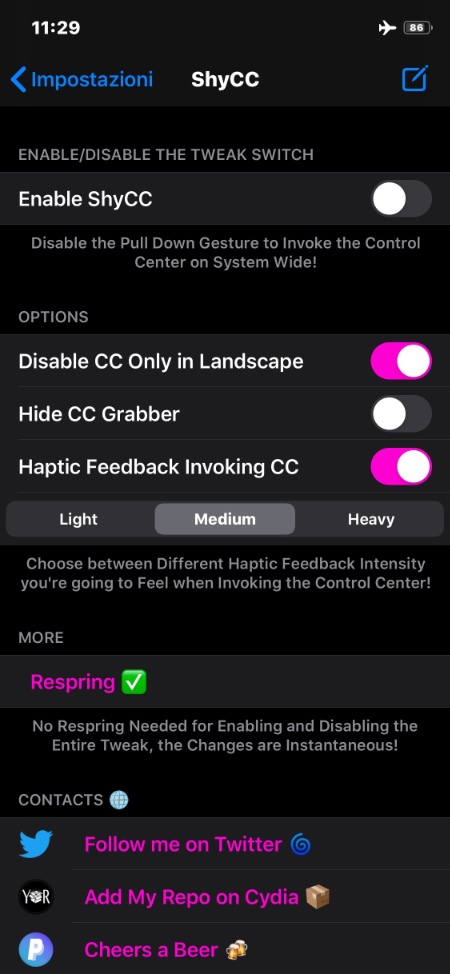 ShyCC tweak for jailbroken devices gives users more control over Control Center by allowing them to disable the pull down gesture. When you have downloaded this tweak and enabled its various options you can change how Control Center behaves in different scenarios.
ShyCC lets you completely disable the Control Center pull down gesture. However this may not be ideal for those who use and like Control Center.
Other options include ability to disable Control Center when the device is in Landscape, this is useful for playing games and using apps that run in Landscape mode.
This hack also lets you hide the Control Center grabber. With ShyCC you can add Haptic Feedback when invoking Control Center. You can enable or disable this feature and choose between light, medium, and heavy feedback settings.
ShyCC tweak for jailbroken devices is available on the BigBoss repo for free. It is compatible with devices running iOS 11, iOS 12, iOS 13 and iOS 14.