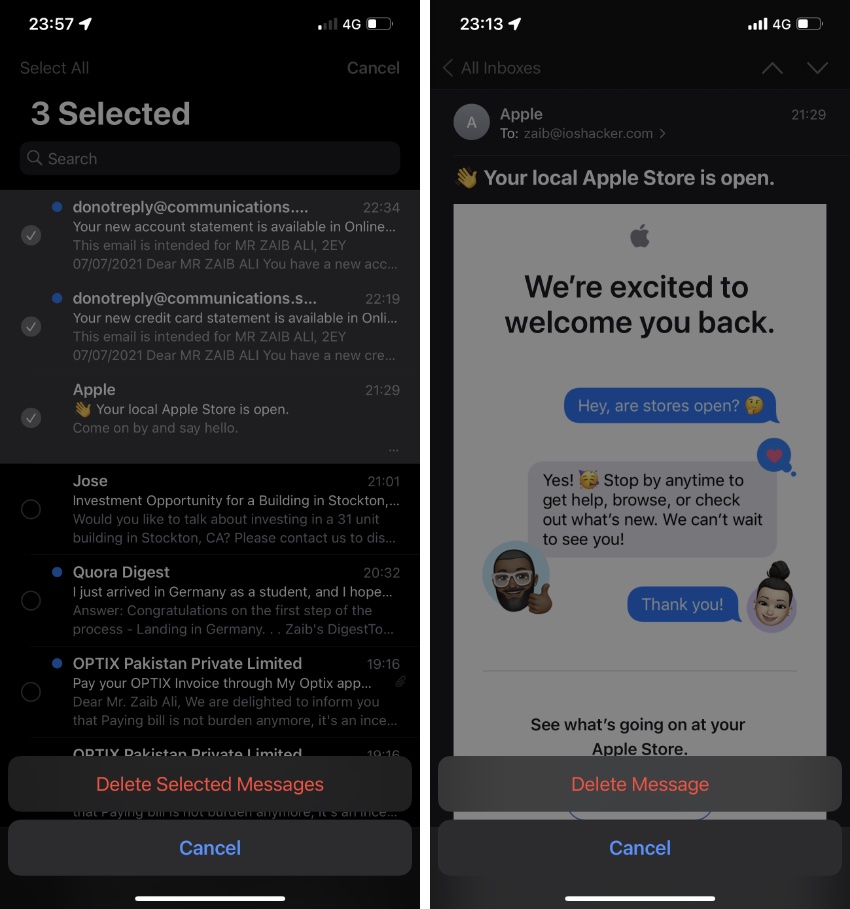 If you use the stock Mail app on your iPhone or iPad, then you are going to find this post about the Ask Before Deleting feature very useful. This feature, which is hidden inside the Mail settings prevents users from accidentally deleting email messages.
The Ask Before Deleting toggle when enabled will make the stock Mail app ask you for confirmation before it deletes an email message or thread.
When the Ask Before Deleting toggle is enabled Mail app will ask you to confirm whether you want to delete selected messages when you select multiple messages on the inbox list page and hit the delete/bin button.
You will also be asked for confirmation when you have an email opened and tap on the delete button. Confirmation prompt is not presented when you swipe to delete an email.
How To Make Mail App Ask Before Deleting A Mail
You can easily enable or disable the confirmation prompt by changing the position of Ask Before Deleting toggle from on to off and vice versa.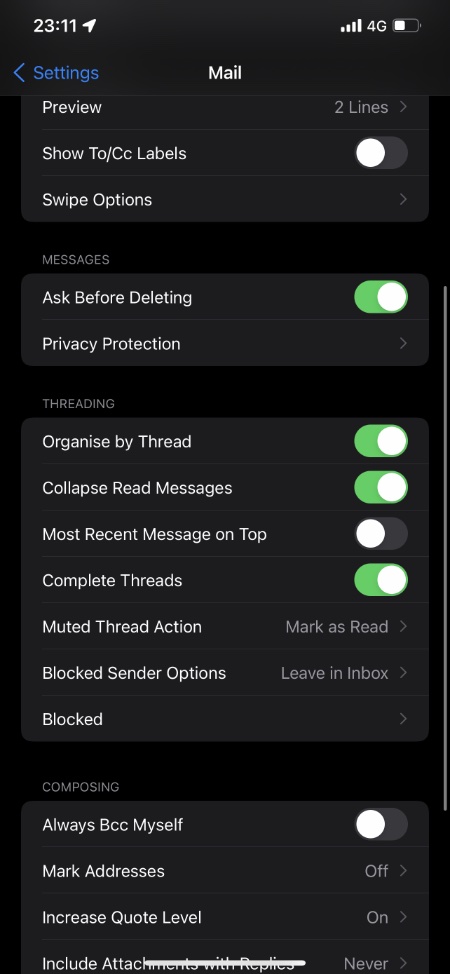 Launch Settings and go to Mail Settings.
Enable the toggle for Ask Before Deleting if you want to enable this feature.
Disable the toggle in case you want to turn off the confirmation toggle.
There you go folks, this is how you can enable or disable Ask Before Deleting feature for the Mail app.
Which setting do you prefer? Would you keep this feature on or turn it off? Let us know in the comments below.