Have you ever run into a situation where you captured a WiFi password but it is really long to remember, you have to go back and forth between your notes and the Settings app in order to enter it. Or you saw an incredible quote that someone posted on Instagram and wanted to write it on Twitter, you just end up launching both apps again and again.
Why not try a new tweak on Cydia called Snapper by Jonathan Winger Lang. Snapper is a simple tweak that allows you to quickly capture a part of your current screen and display it onto another app. Look at the image below, lets say that I found a tweet that talk about this really cool tweak but its name is really hard to spell, I quickly take a small image of it and go to Cydia, then I look at the screenshot and carefully type it.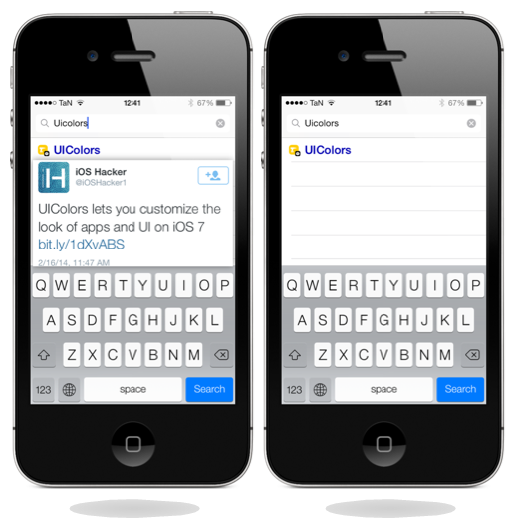 So you kind of get the idea about how it works. Beside letting you capture and view a part of the screenshot, Snapper also lets you save it onto your photo album. One thing that I really like about this tweak is that it supports Activator, which means you can quickly activate it any way you want. I used the "Shake device" action for Snapper because it's the most effective way. But it's up to you on how you want to do it.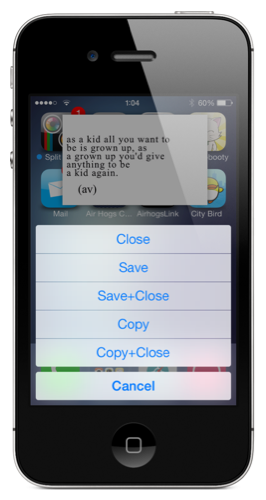 Snapper is currently available on Cydia via the BigBoss repository for just $0.99. All configurations are accessible from the Settings app with notes and tips from the developer. It should work fine on all devices and iOS 5, 6, and iOS 7.
Disclosure: iOSHacker may receive a commission if you purchase products through our affiliate links. For more visit our privacy policy page.