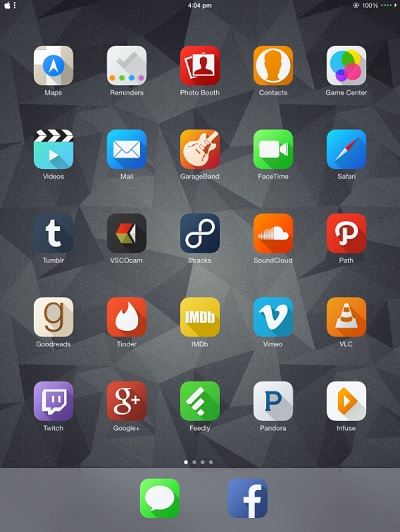 If you are a fan of the Solstice theme for iPhone and iPod touch, and use it on your jailbroken iOS device then you will be pleased to know that the iPad dedicated version of the theme has been released in Cydia, and it is now available for download. The Solstice theme for iPad looks looks exactly like the iPhone version featuring uniquely designed icons for most stock and popular third-party applications.
The theme features simple yet elegantly designed icons with long shadows. The colors of the icons are subtle unlike many other themes out there, which we really like.
According to theme's Cydia description it features over 120 custom designed icons. Apart from those icons the theme also features two different designs for the status bar and boot logos.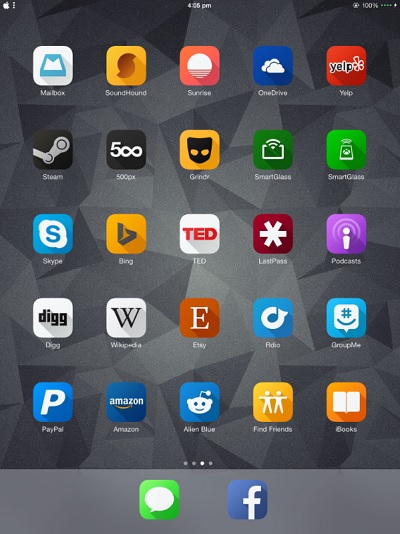 You can get Solstice theme for your iPad from Cydia for free. It supports both models of iPad and runs on iOS 7 or above.