The new app switcher of iOS 7 works a lot differently than how it did in the previous versions of the operating system. Not only does it looks much different but the way users have to close currently running applications is also poles apart. On iOS 7's new multitasking screen users can close any running app simply by swiping up on the app's preview card. When you swipe down on it nothing happens.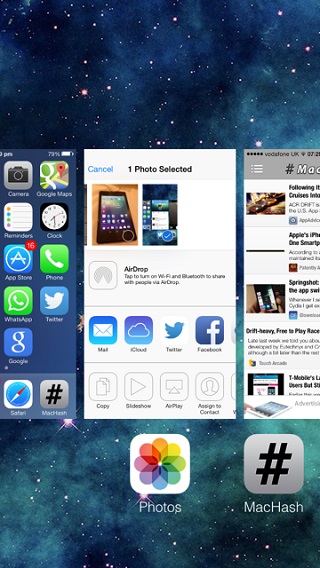 A new tweak called Springshot changes that behaviour and brings a bit of WebOS to iOS. With this hack installed whenever you perform a swipe down gesture on an app card you will see a nice slingshot-like animation. When you pull the preview down and release, it will go up closing the app in the process.
While this tweak does not bring any new functionality to iPhone or iPad it does bring a fun way to close applications. It is also a great tweak for those who have been WebOS users in the past and still miss its user-interface and feel.
Springshot tweak is available in Cydia for free. You can watch this tweak in action in the demo video below.