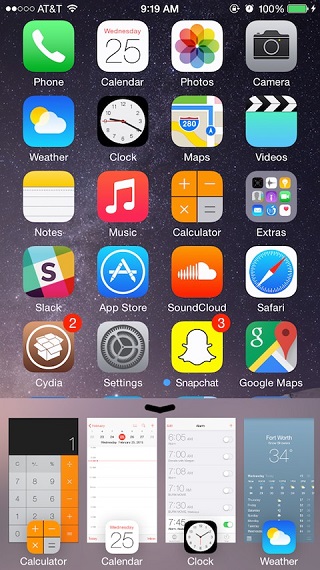 If you loved minimalism and simplicity of the iOS 6 app switcher but also like the preview cards of the iOS 8 app switcher then you are up for a treat. The new Stratos tweak for jailbroken iOS devices allows users to combine the two multitasking experiences together by merging app switchers of two different iOS versions. Stratos displays all the running apps in a bar that shows up at the bottom. However instead of just showing the icons like the old app switcher did, the tweak shows app previews along with icons of the respective applications. The result looks pretty good.
Stratos essentially replaces the normal Control Center and displays the multitasking screen when you swipe up. You can access more apps by swiping from right to left. You can also access the normal Control Center features by swiping left to right. This reveals sections for music controls and toggles. There are many other options that you can configure to personalize the look and working of the new multitasking switcher.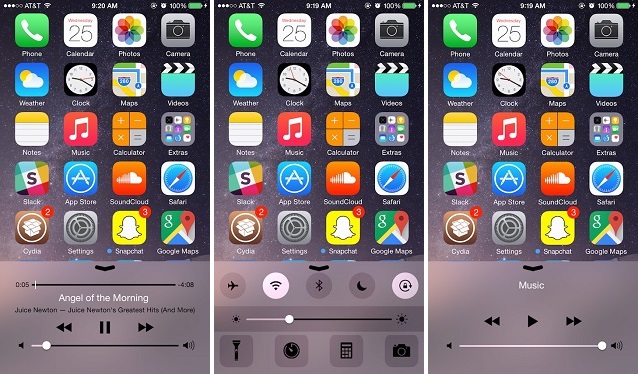 The tweak comes with several customization options such as ability for users to change the background styles, show or hide grabber as well as enable parallax mode. You can also change the height of the Stratos tweak's tray by moving the slider located on the preference page.
You can download the Stratos tweak from Cydia for $1.99. It is compatible with both iOS 8 and iOS 7 powered devices.