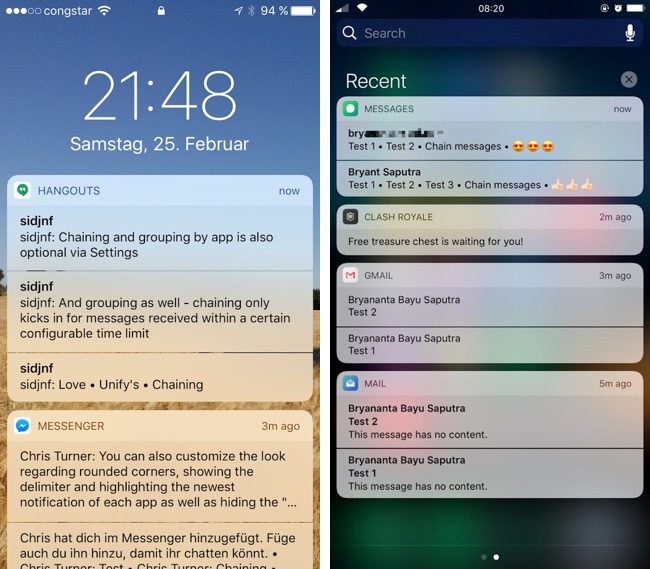 The new Unify X tweak for jailbroken iOS devices does what Apple should have done when it introduced redesigned notification alerts in iOS 10. This tweak puts all the notifications coming from a single application in a group making it easier for users to read and manage them. The tweak simplifies the notification alert experience by grouping notifications from the same app in one place.
The notifications are grouped in one section on both the lockscreen and the Notification Center. Users also get the option to sort messages as they like. They can choose to either sort by time or app. With the chaining link option you can have the notifications received from the same sender shortly after one another chained in a group.
If you don't like the grouping feature but still want to sort your notifications, Unify X also provides the option to do so. From settings, you can simply enable the 'Do Not Group' option and choose how you want to sort your notifications.
Other features include ability for users to add delimiter, hide the rounded corners of the notifications alerts, highlight the newest notifications per app and hide slide for more hint.
You can download Unify X tweak for iOS 10 for $2. It is available as a free upgrade for those who purchased the previous version.