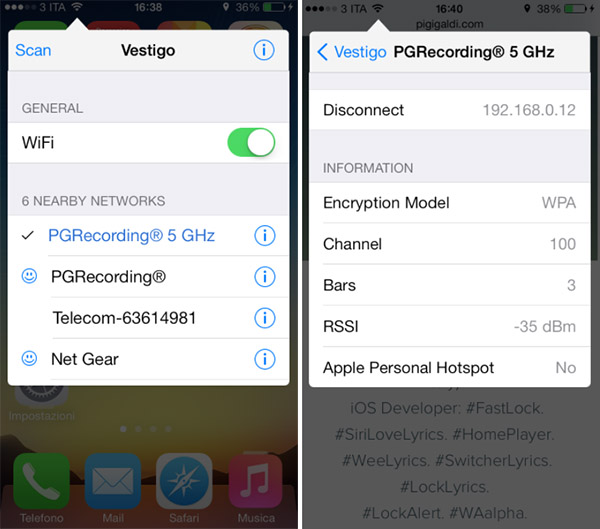 Every time you need to change your Wi-Fi network you have to first close the app you're currently in, open the Settings app and then tap Wi-Fi section to finally change your wireless network or access its info. Isn't it a tedious way of doing this simple task? This was the problem that resulted in the birth of Vestigo, a new Cydia tweak. Vestigo allows you to quickly access the Wi-Fi settings from any where and from any app with a single tap or gesture.
You don't have to close the app that is running on your screen in order to access Vestigo's Wi-Fi options as you can open Wi-Fi settings with a tap or a gesture. You can assign the gesture of your choice using the Activator. Once you initiate the assigned gesture, a pop-up window will appear on your screen to let you change your Wi-Fi network. In addition to this you can also see and manage the details of any particular network. It becomes quite handy if you want to see the IP address of your wireless router or want to set a proxy. Vestigo also saves your password, so if you forgot it and want to share it with your friends or family members, simply access the Vestigo and find the password of any particular network under 'Known Networks' list.
Vestigo is compatible with all devices running iOS 7+. You can download it right now from Cydia for $1.59.