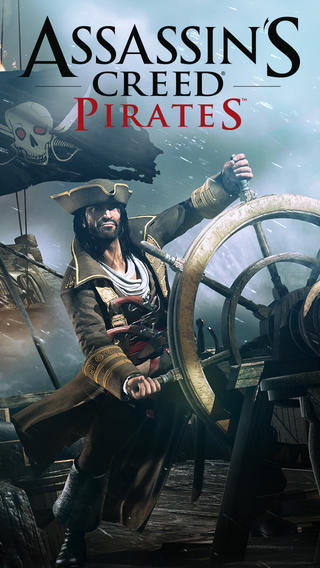 Continuing its tradition of offering a paid app for free to all iOS users, Apple has made Ubisoft's Assassin's Creed: Pirates for iPhone and iPad free in the App Store. If you don't own the game already you can download it for your device for free, something that would normally cost you $4.99. The game will be available as a free download for at least a week thanks to Apple's App of the Week program.
Assassin's Creed: Pirates is certainly one of the best apps out of those made free by the company. It features quality graphics and gameplay that will keep you hooked for hours. And while it is not a full-fledge Assassin's Creed title, it will still keep the fans of original console game entertained and introduce the title to those who have never played it before.
Here's a brief description of the game from the App Store.
Become one of the most feared pirates of the Caribbean in this exclusive Assassin's Creed adventure on smartphones and tablets!

Play as Alonzo Batilla, a young and ambitious captain, a pirate eager to take on the fiercest of enemies…

Break all the rules, challenge empires and make your own fortune!

ENGAGE IN BRUTAL NAVAL COMBATS
Fight in real-time naval battles all over the Caribbean Sea.
Choose from a wide range of weapons to destroy your enemies and become a true pirate legend! 
Assassin's Creed: Pirates is a universal game and runs iPhone, iPad and iPod touch.