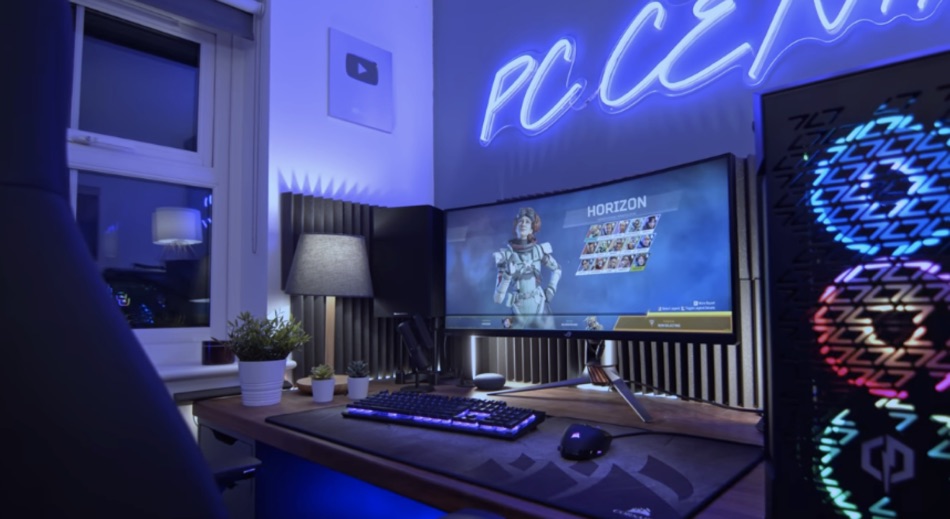 Console or PC gaming, which is better? This is a hot debate topic in the gaming fraternity. The answer lies solely on one's preferences which make it difficult to come up with a definite winner. Still, if we were to choose one among the two then there are a few reasons why PC gaming gets a slight edge especially when you play and take advantage of BattleLog.co.
Easily accessible
PC offers accessibility. When you unwrap your PC box you get what you see. Once you plug in your PC you are happy because you have got exactly the right processer and graphics that you had asked for. On the other hand, your PlayStation is highly restrictive. For example, you may buy a new graphic card and boost the screen definition.
PC users can boost storage and power by adding in extra RAM which offshoots the gaming experience. If you are aware of what your requirements are then your PC lets you install the features that you desire. Sadly your console does not offer any of these upgrades. You cannot go ahead and open up your Xbox or Playstation because there is a high possibility that your money could be all down the drain if you try to experiment with its specifications.
Customise the add-ons
Gamers need extras and add-ons. Console gaming is a rapidly growing industry but the infrastructure does not offer everything that the gamer expects. If you need to reinstall the operating system then you can do it within a few minutes on your PC. The gaming PC gives you the luxury of changing what you want. It gives you features to level up the issues as soon as you can.
Be it the HDMI connectors or USB ports you cannot take it for granted when you are a serious player. Along with this, the gaming PC lets you be at peace knowing that every money that you have spent on it is worth it. It is not feasible for all to keep buying new consoles each time there is an upgrade.
Economical
Gaming is expensive and whatever may be the console generation that you purchase you will need to first own an Xbox or a Playstation. And these products go out of shelves soon because they are taken over by the new Xbox or PlayStation hits. When you factor in the price of a gaming PC it costs you almost the same especially when you consider the add-ons.
However, the PC is more value for money. It lets you not just play your games but a powerful PC can let you perform tasks like heavy video editing and light tasks like web browsing and watching movies. So along with using the PC for gaming it also comes in handy in various other things whether you are working or still studying in college.
Play your favourite games for life
If you own a PC game then it is for you for life. You will have to buy it from Steam or buy a physical disc but that is it. In a console, you may have purchased a game but that may not be available on the new PS4 because the platform is different. So a console lets you purchase a gaming unit that costs high and this inhibits the experience of the user.
The gaming PC on the other hand has pretty much the same operating system. The foundation is still the same though there have been new components and features that have been included. This means that every title, whether you purchase it online or offline, will still be available for you to play on your PC.
PC exclusive games
The PC offers an entire gaming genre that is exclusively meant for PC gaming and not for consoles. Most of the games are available only on the PC and these are not some basic games but the really popular ones.
Games that are exclusive to the consoles are thing of the past. And because of the Game Pass feature from Microsoft, anyone with a pass is free to access the latest titles without paying through their nose. All this means more games for you to play if you own a gaming PC.
Free games to play
Consoles do offer free games but PC gaming also stays up to date and invests in the free gaming market continuously. This is something that the gaming fans truly appreciate. Many popular games are still free to play on the PC which is not an option if you are playing on your XBOX. PC titles also come cheaper because of promotions and sales on various marketplaces and competition whereas on console there's only one marketplace so there's very little pricing competition.
Conclusion
If it is about user experience and specification then personal computers stand out. In this article, we have discussed a few points that make us believe that PC gaming is superior when compared to console gaming.
What are your thoughts on this subject? Share your thoughts in the comments below.
Disclosure: iOSHacker may receive a commission if you purchase products through our affiliate links. For more visit our privacy policy page.