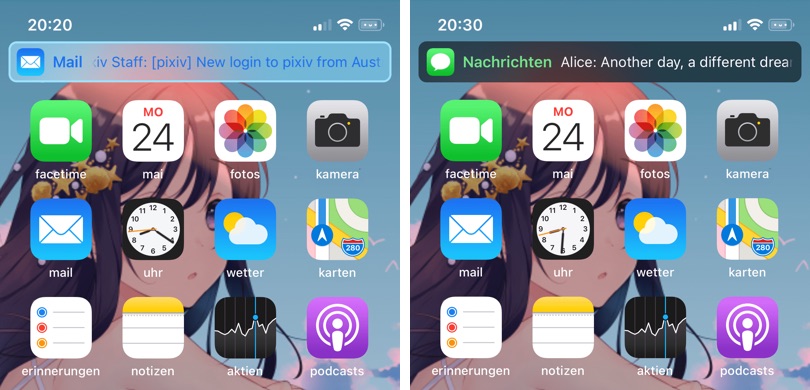 If you're a long time jailbreak user, then chances are you would remember the popular TinyBanners tweak, which made the notifications banner slim and tiny. While TinyBanners has yet to support iOS 14, the newly released Liddell tweak for jailbroken devices does the same by making notification banners smaller on newer versions of iOS.
Liddell tweak is a complete notification banner customization tweak that not only reduces the size of the banners but also lets you personalize them with colors.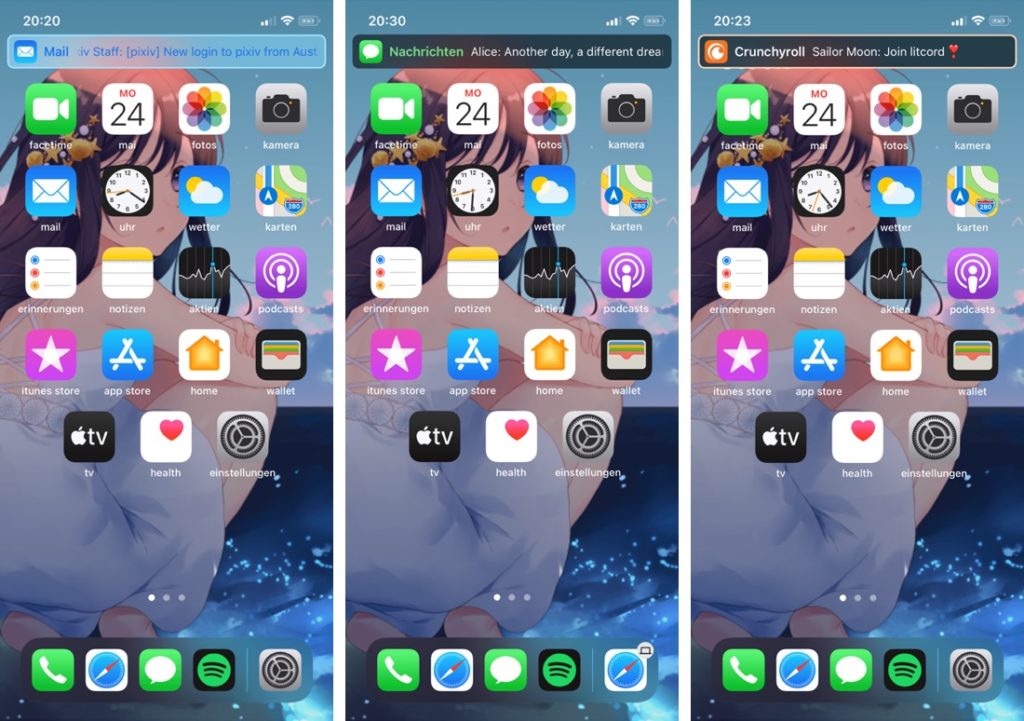 With Liddell you can choose whether you want to show the icon, title or message preview in the slim notification banner. In addition to that you also get to choose the height, corner radius, offset, background color and blue, text color and more. All of these settings can be configured from the tweak's preferences.
Liddell allows users to add a distinctive border to the notification, which make the banners more noticeable and unique look and feel.
The best thing about the available customization options is that you can change the look and feel of the banners to match your iPhone's background and theme.
You can download the Liddell tweak on jailbroken iOS 14 or iOS 13 powered device. It is available for free on Litten's repo (https://repo.litten.love).