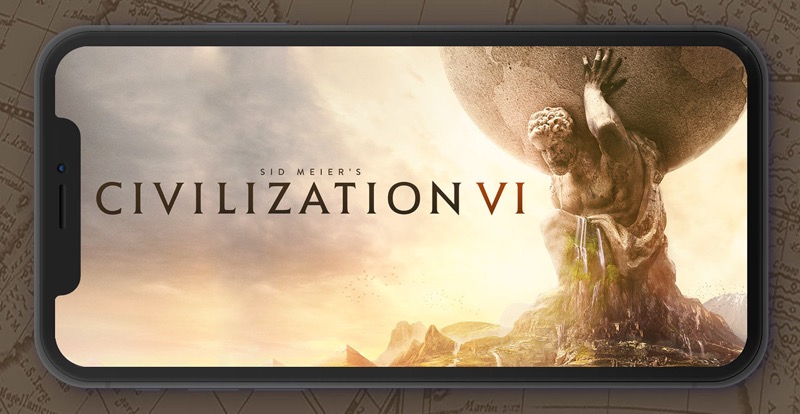 Popular computer game Civilization VI has been released on iOS, which means iPhone and iPad users can now head to the App Store and download the game on their devices. The game has been available for iPad for some time now, however today it is also available for the iPhone. The Sid Meier's Civilization VI is a full game and not just a cut down mobile version. The game is available as a free download and comes with first 60 turns for free. After that you have to buy the game with an in-app purchase.
For those of you who are not familiar with Civilization game series, it is a turn-based strategy game game that allows players to expand their empire, advance their culture and build a civilization that can stand the test of time. The game lets you compete against some of history's great leaders including Queen Victoria of England and Roosevelt of America.
Originally created by legendary game designer Sid Meier, Civilization is a turn-based strategy game in which you attempt to build an empire to stand the test of time by leading a civilization from the Stone Age to the Information Age. Explore a new land, research technology, conquer your enemies, and go head-to-head with history's most renowned leaders as you attempt to build the greatest civilization the world has ever known.
Games features include Expansive Empires, Dynamic Diplomacy with other civilizations, combined arms, active research with stuff like boosts that speed up your progress, local multiplayer and more.
You can download Sid Meier's Civilization VI game from the App Store, where it is available for free. To unlock the full game after 60 turn trial you have to pay $23.99 via in-app purchase. Normally the game sells for $59.99 so the lower price tag might only be available for a limited time.
Disclosure: iOSHacker may receive a commission if you purchase products through our affiliate links. For more visit our privacy policy page.