Playing games in online multiplayer modes is one of the best ways to pass time if you are into gaming. The feeling you get after beating a friend or a stranger in a head to head multiplayer game is unprecedented. There are many games for iPhone, iPad and iPod touch that allows users to compete with friends as well as strangers online and play with them in real-time. In this post we are going to mention some great iOS games that offer stunning online multiplayer modes. Let's get started.
QuizUp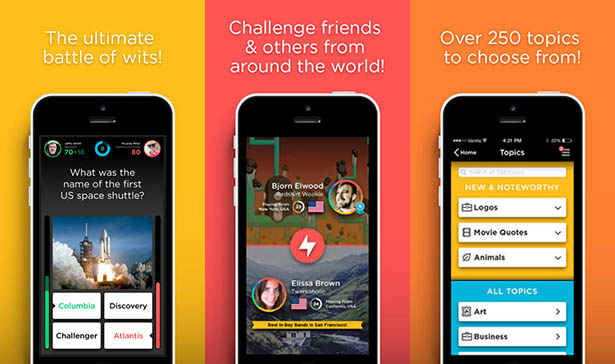 If you want to test who is more knowledgable between you and your friends then try QuizUp for iOS. The game claims to be the biggest trivia game in the world and features a really nice gameplay. Complete with its beautiful design, features and a wide variety of topics it is certainly the best multiplayer trivia game for iPhone and iPad out there. The topics range from TV Shows, Science, Geography, Art, Animals, History, Sports and many more. On QuizUp you can challenge your friends as well as compete with strangers online. The game also has discussion rooms on popular topics and allows users to chat with their opponents.
8 Ball Pool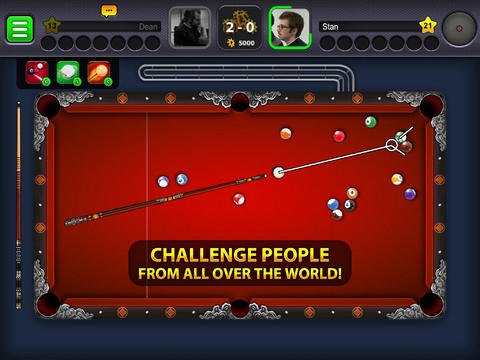 If you have a slightest interest in playing pool then you are absolutely going to love 8 Ball Pool game for iPhone and iPad. It enables users to play against their friends or complete strangers in a beautiful designed 8 ball pool game. The gameplay and graphics of this game are so good that you will become addicted to it after playing your first game. The best thing about 8 Ball Pool for iOS is that it is completely free to play. You can enter single games or tournaments using the virtual coins and get rewarded if you win.
LetterPress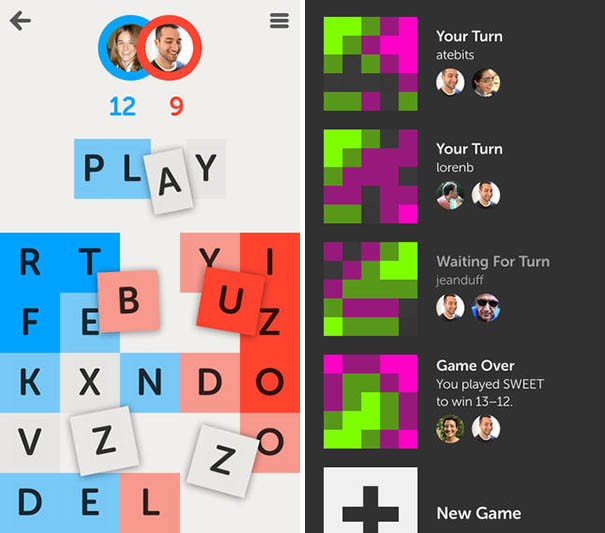 LetterPress is the best and simplest online multiplayer game out there. Just like the games mentioned above you can play head to head with your friends or other players through Game Center. The gameplay is pretty simple in which users have to use the letter blocks to make words and increase their territory. The player with most blocks when all of them are taken wins the game.
Fifa 14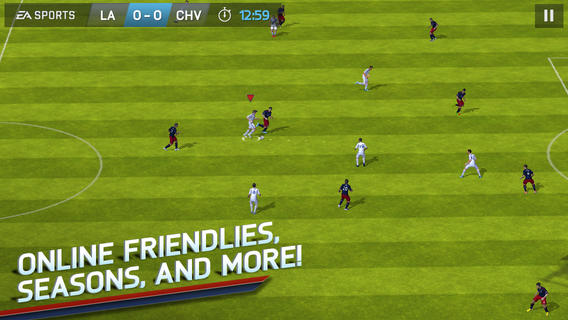 Everyone loves Fifa and the game becomes even better when you are competing with your friends in real-time. Fifa 14 for iPhone and iPad features an awesome online mode allowing users to play online friendlies with their buddies as well as strangers. The high quality graphics, perfect touch controls and flawless gameplay makes Fifa 14 the perfect game to play online.
Asphalt 8: Airborne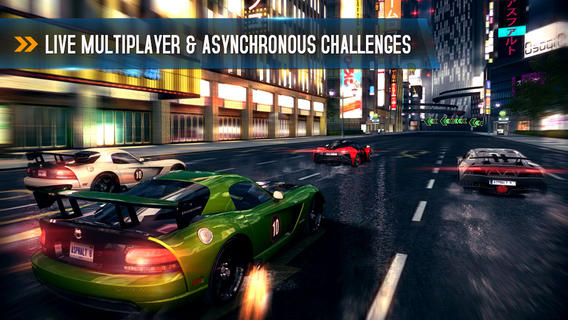 If a racing game with good multiplayer capability is what you are looking for then look no further and download Asphalt 8: Airborne game for iPhone or iPad. It allows users to compete with real people online who can be complete strangers or their real life friends. Asphalt 8: Airborne is a complete bundle of awesomeness with its good looking graphics and fun gameplay, which makes it a must have for racing game lovers – not to mention its online multiplayer mode.
Other games with great online multiplayer support for iPhone and iPad:
Disclosure: iOSHacker may receive a commission if you purchase products through our affiliate links. For more visit our privacy policy page.