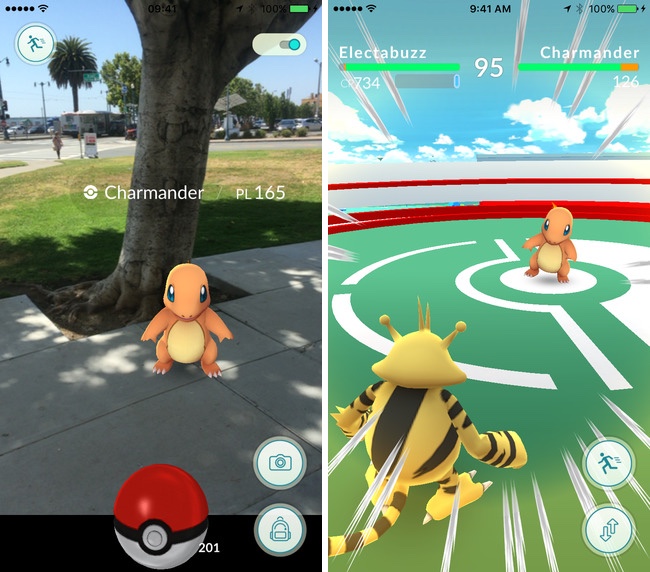 Owning a Pokémon and going into battles with one has been a childhood dream for most people who were fans of the cartoons. Now it seems like that dream may somewhat become true with the release of Pokémon GO game for iPhone. The game that features all the known and loved characters from the original Pokémon series will allow users to play with Pikachu and others. Just like the original cartoons users will be able to find and capture Pokémon around them. The game is a mixture of graphics and augmented reality giving the perfect gaming experience to the users.
The concept of the game is simple, you walk around your actual neighborhood in order to find the nearby Pokémon. Your iPhone will vibrate as you find one, you can then aim at the Pokémon with your camera and throw the ball to capture it. Its not that easy as the Pokémon can get away too. The game tries to adopt with your real world environment by placing certain Pokémon at certain places. For example, a water-type Pokémon may appear near lakes and oceans, the game's description reads.
The game also features PokèStops that are found near places like museums, monuments etc. They feature items like Pokè Balls and other items that will be helpful in your quest. In addition to capturing Pokémon you can also take them to Gym battles. As you play and gain experience by fighing battles your Pokémon will evolve too.
The game is truly a dream come true for Pokémon fans and will be immensely popular among them. You can download Pokémon GO from the App Store for free. The game is available at most places including the US App Store.