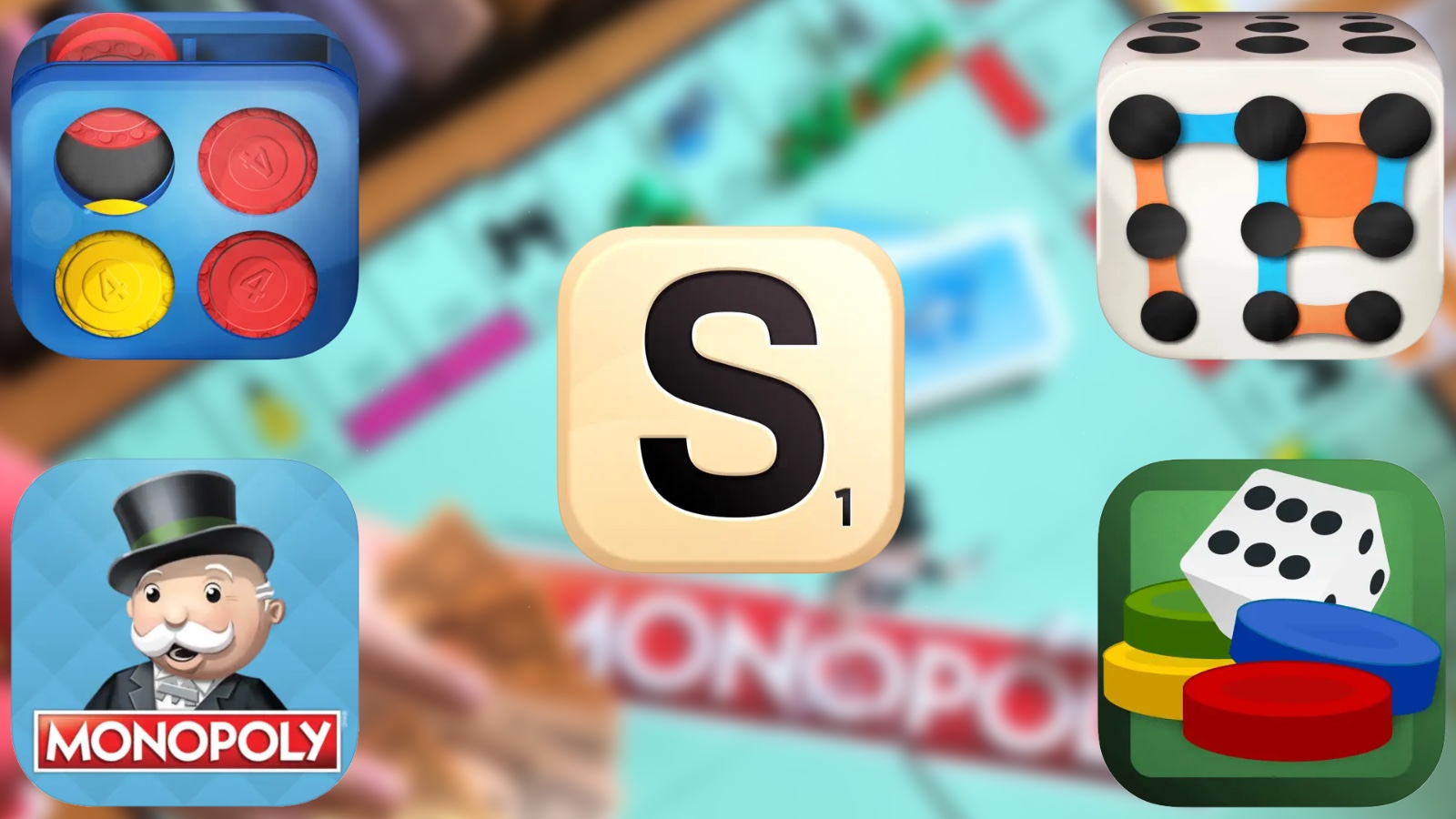 In this article, we have rounded up a list of the five best classic board games for iPhone and iPad to relive your childhood tabletop gaming days. 
Remember those game nights that started off with a fun game only to end with at least one person reduced to tears, one board flip, one "alleged" cheater, and an epic fight?
You can relive those fun days minus the fights over who cheated and the dramatic board flips. Game developers have taken the best part of game nights and have placed them right in our pockets.
Our favorite classic board games can now be downloaded from the app store. You don't have to gather your friends in one place or collect different board games in your attic anymore.
Why go digital? To save time, play with anyone in the world, save money, free up some storage space, and more importantly, get rid of those cheaters.
Just download your favorite games, decide a time, and play with your friends and family from anywhere, anytime.
We've been playing and testing the gaming apps for all board games and have come up with this list of our top five picks. Let's go!
1. Monopoly – Classic Board Game

When you think of "classic board games" what comes to mind? For me, Chutes and Ladders, Checkers, and Monopoly are the top three contenders.
Honestly, unless you're Patrick and reside under a rock, you'll know all about Monopoly.
Even though I loved it, do you know what annoyed me the most about this game (besides people not wanting to sell their property to me)? At least one of those tiny houses somehow always managed to make its way under the couch, making it so much harder to pack up all the pieces.
But, with the iPhone board game app, you don't have to worry about losing pieces.
Experience amazing graphics and animations, play with 3 new dice sets, choose your favorite house rules, and select between Quick mode, Singleplayer, Offline Multiplayer, and Online multiplayer modes.
Marmalade Game Studio's Monopoly Go is a real-time multiplayer game that offers the same gameplay, just better. Collect from Go, send your opponents to jail, buy and sell properties, ride on the railroad, collect rent, and more.
Download Monopoly – Classic Board Game now!
2. Four In A Row – Classic Games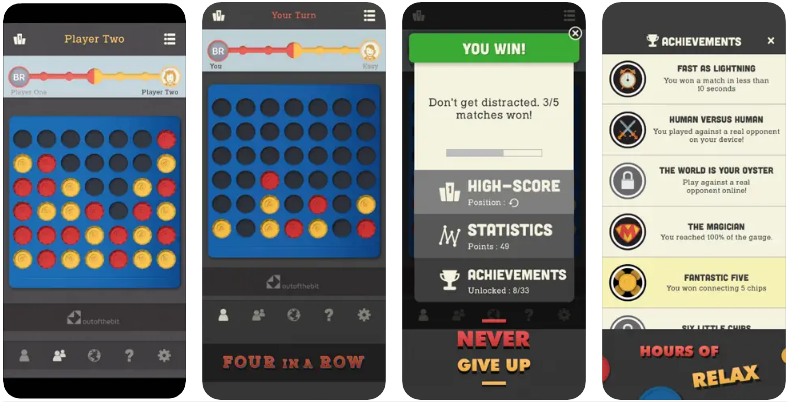 Four In A Row is another one of the best classic board games for iPhone and iPad. 
Similar to tic-tac-toe, four in a row follows the same strategy where you have to connect 4 pieces in a line instead of three. The catch? Do it before your opponent.
You can choose the level of difficulty to match your skills. Start off easy and make your way to the more difficult gameplay. The game allows 2 player mode on the same device or you can also play against your online friends and other players around the globe.
When you open the game, choose the mode you want to play and then choose your color. There is only one goal: fill the empty spots with your color in a straight line of 4 before your opponent.
The game allows you to track your progress and achievements by compiling the statistics for you.
Download Four In A Row – Classic Games now!
3. Scrabble® GO – New Word Game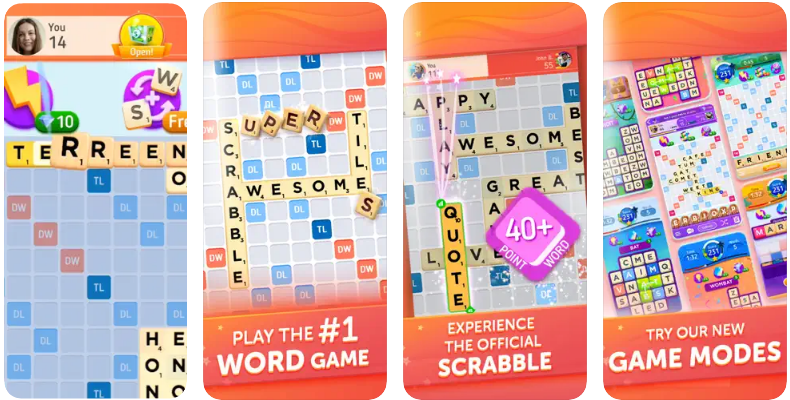 Test your word prowess and vocabulary with Scrabble on the go. If you have mastered the tabletop version of the game, what's stopping you from becoming the king of digital Scrabble too?
Scrabble GO by Scopely lets you play in four different modes:
Duels: Get matched with players who share the same skills as you and play 5 turns each on a timer.
Word Drop: Challenge yourself with this ever-shifting game. Here, used tiles are replaced, shifting the remaining letters and opening doors to new opportunities.
Tumbler: Find as many anagrams as you can in a limited amount of time.
Rush: Solo mode where you play off your own words in a limited amount of time and turns.
Unarguably one of the best iOS board games in 2023, play Scrabble Go following the same rules as before with that official Scrabble board. Enjoy amazing features, learn new words, and immerse yourself in eye-catching animations.
Download Scrabble® GO – New Word Game now!
4. Board Games Lite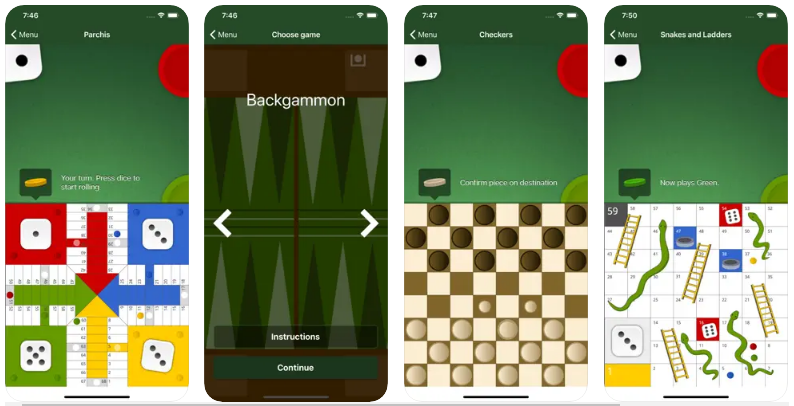 Why download multiple apps to play your favorite classic board games when you can download one app and get it all?
The Board Games Lite is considered one of the best classic board games for iPhone because it offers 5 games in one app. You can play Parchis (Ludo's variant), Snakes and Ladders, Backgammon, Goose's game, and For in a row – all in this one app.
Players get different boards for each game packed with unique AI levels, different numbers of players, and different velocities.
Board Games Lite is your perfect companion for traveling whether in long-haul flights, camping, road trips, or situations that call for board games. No need to carry boxes with you anymore, your iPhone or iPad combined with this app are all you need.
You can play the game for free if you don't mind the ads. But, pay a small fee to play this game uninterrupted by ads for as long as you need.
Download Board Games Lite now!
5. Dots and Boxes – Classic Games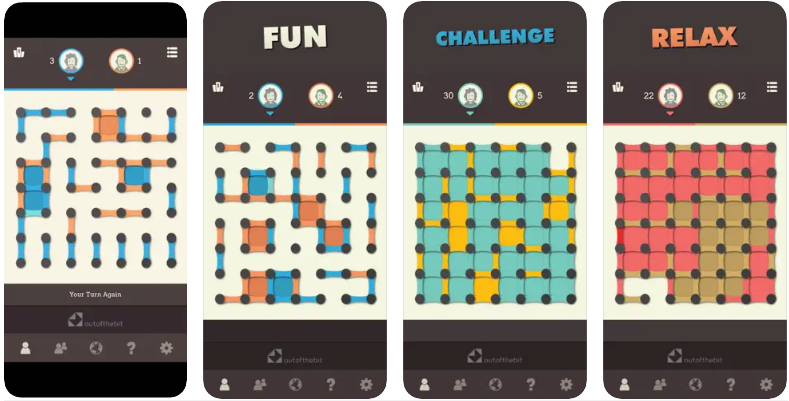 This is one of my personal favorite games I remember playing all the time when I was in school.
There's not much to do except make your boxes by connecting the dots. You can create one line at a time and 4 lines together make one box. Make more boxes than your opponent and you win. Sounds super easy, right? It does start off easy, but the more you progress, the harder it gets.
You have to be strategic about where you make your lines because you don't want to end up almost creating a box right before your opponent's turn.
The best iPad board game for 2 players, it allows you to challenge a friend or find an opponent online. Or, if you're up for the challenge, go against a virtual player.
Download Dots and Boxes – Classic Games now!
Ending Note
All our favorite classic games have gone digital. You can find Clue, Battleship, Catan, Checkers, Chess, and so many of the best classic board games for iPhone on the app store.
As the saying goes, classics never go out of style. Like many trends that make their way back to the future, classic games have made their mark in the gaming world as well.
Which one's your favorite classic board game? Let us know in the comments below. We'd love to hear from you.