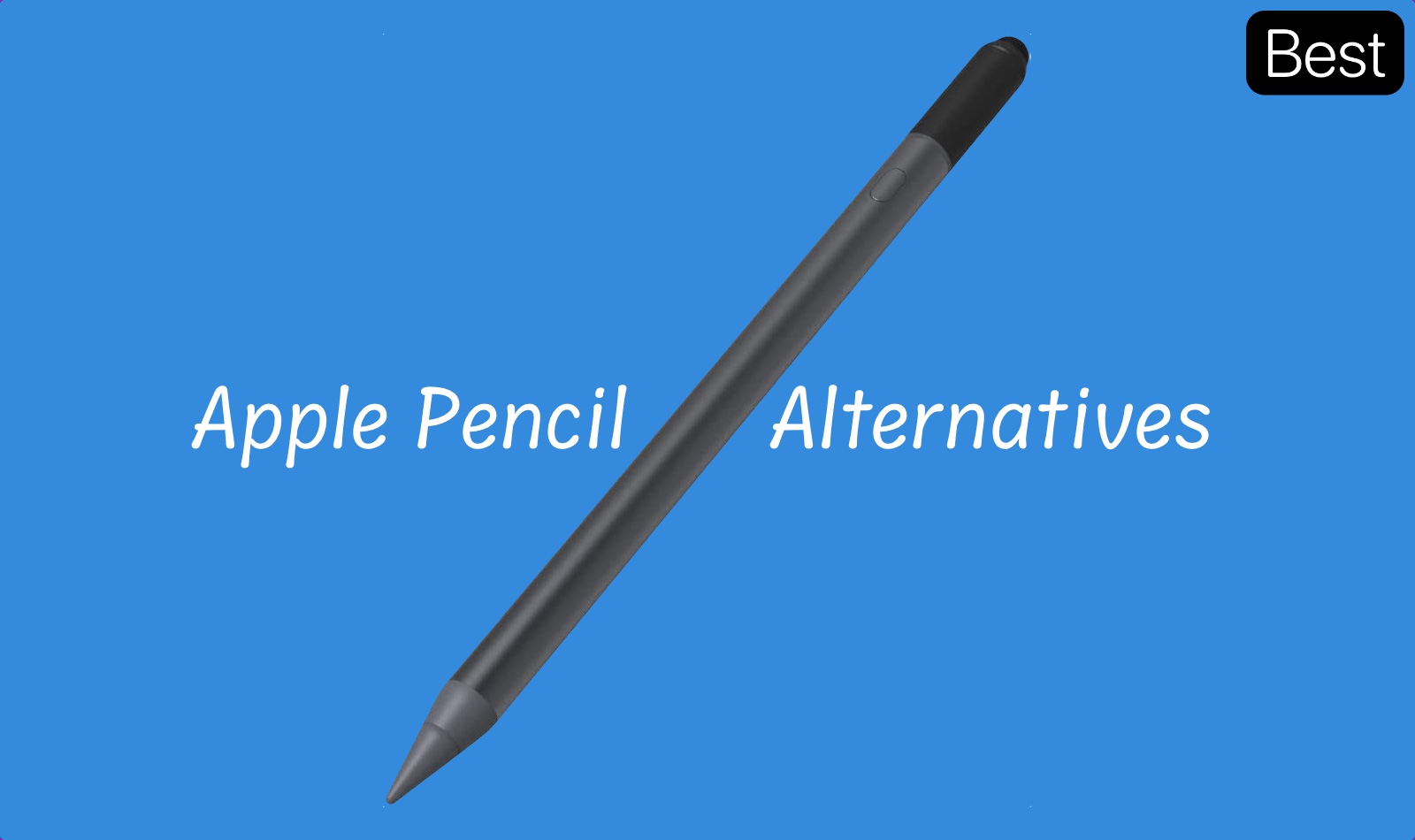 The best Apple Pencil alternatives can be as good and dependable as the real deal. Despite Apple's Pencils being excellent accessories, some people might find them too expensive. You shouldn't limit yourself to the Apple Pencil since there are many solid alternatives.
We have outlined some best Apple Pencil 2 alternatives below that are not only more affordable than Apple's Pencils but offer a wider range of uses. For example, some folks might prefer a more comprehensive tool like a pen, pencil, or marker. The tips also provide a comfortable drawing experience, organic pressure sensitivity (when applicable), and won't scratch tablet screens. 
Apple Pencil Alternatives with Pressure Sensitivity 
A digital pencil can significantly enhance your tablet experience, and a suitable stylus can make a huge difference. Take a look at our list of the best stylus on the market, with valuable features like tilt recognition, dual tips, and dynamic line weight.
Here is our list of the best Apple Pencil alternatives with palm rejection.
1. ZAGG Pro Stylus with Active & Capacitive Tips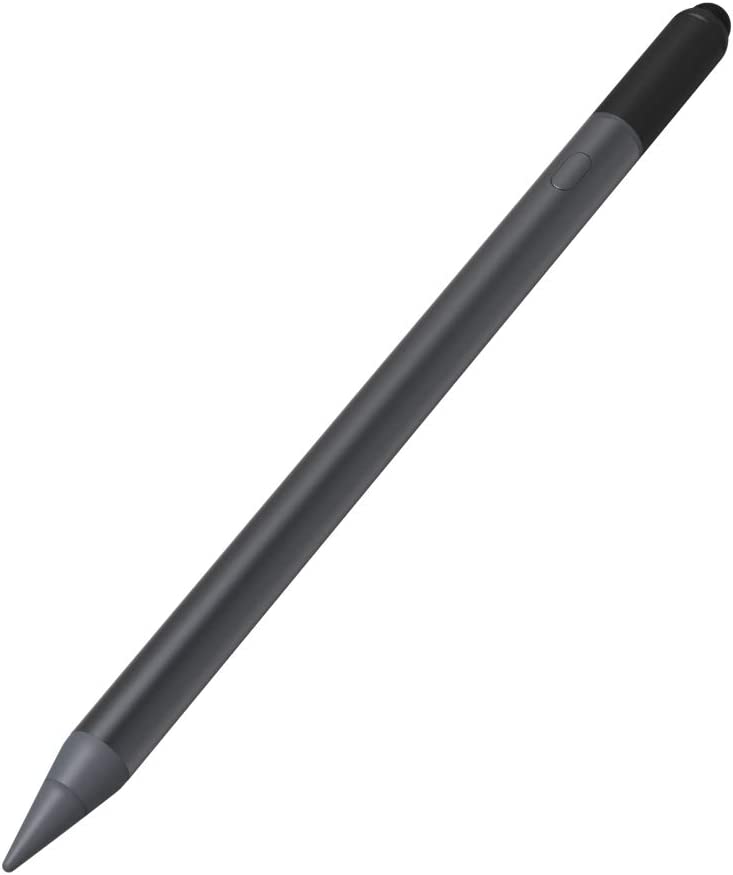 This ZAGG Pro Stylus is an affordable Apple Pencil that allows you to take notes, sketch, swipe, mark documents, and get more done on Apple devices – with more detail and reliability.
You can work, draw, and sketch for eight hours straight without running out of battery power. You can see the remaining charge on the LED battery indicator. Thanks to the USB-C fast charging port, the iPad stylus takes just 1.5 hours to charge.
On the other end, the stylus acts as a pressure-sensitive back-end tip that allows for effortless navigation and easy scrolling and creates error-free lines and clean strokes when writing or sketching. You can rest your palm freely on the device without leaving annoying marks. Designed for artists, the stylus accepts all inputs and widths, even when titled at an angle.
Pair this pen automatically with your iOS tablet by bringing it close to it. Furthermore, this stylus is magnetically attached to iPad Pro 11 & iPad Pro 12.9, ensuring it stays handy and you never have to worry about losing it.
Buy ZAGG Pro Stylus with Active & Capacitive Tips for $44.99 here.
2. iPenbox Stylus Pen for iPad with Magnetic Wireless Charging

iPenbox stylus pen 2022 implements the new technology of magnetic wireless charging, which can be charged and used alongside the iPad pencil by attaching it to the iPad. iPad pens are equipped with tilt-sensing technology that measures the depth and thickness of written lines based on the angle and intensity of the writing.
Swipe from the bottom left corner of the iPad screen to the top right corner to take a screenshot, double-tap to quickly open a memo, convert your handwriting into text, and transform hand-drawn graphics into standard patterns. With apps like Procreate, you can unleash your creativity, whether sketching on the iPad, taking notes in class, or signing PDFs.
The stylus slides smoothly on the tablet screen, so there is no lag, offset, or breaking point. It has a higher sensitivity, a more accurate signal, and a more comfortable hand feel than an ordinary stylus. Suitable for 2nd generation Apple Pencil and 1st generation Apple Pencil, these replacement nibs come in various colors and sizes.
Buy iPenbox Stylus Pen for iPenbox iPad with Magnetic Wireless Charging for $17.99 here.
3. ESR Stylus Pen for iPad Apple Pencil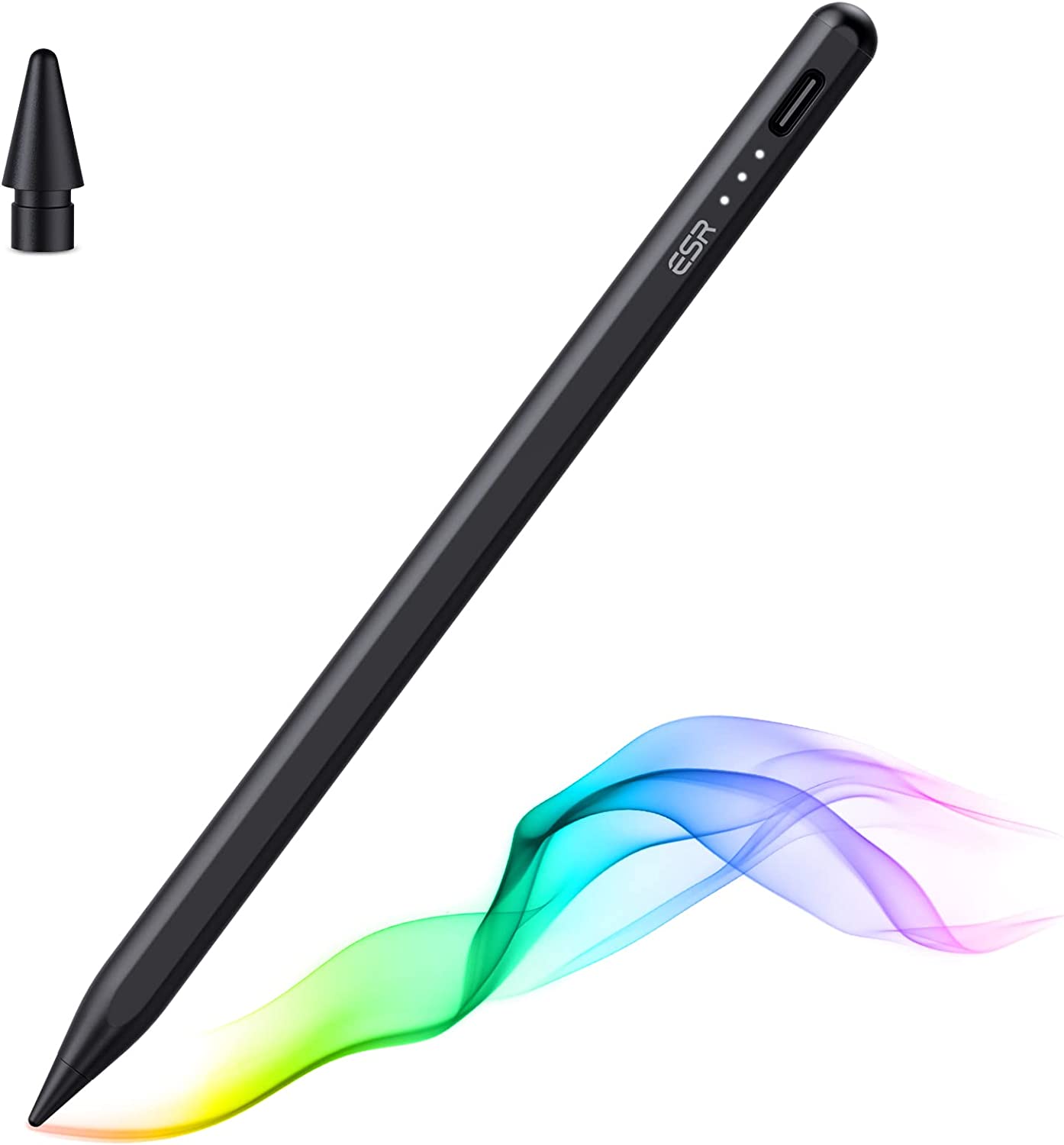 Using the ESR Stylus Pen, you can create smooth, complete lines with no lag and perfect precision; it does not require Bluetooth pairing with iPad.
Thanks to the built-in sensor, you can adjust the angle of your nib to create realistic shading, detailed drawings, and writing that looks like the real thing.
When writing and drawing, put your hand on your screen in a naturally comfortable position, as if you were using a real pen or pencil.
The budget stylus for iPad can be magnetically attached to your tablet for easy storage when you are on the go; however, this magnetic attachment is only compatible with iPads that support the magnetic Pencil attachment.
Buy ESR Stylus Pen for iPad Apple Pencil for $19.99 here.
4. Zyerch iPad Pencil 2nd Generation with Magnetic Wireless Charging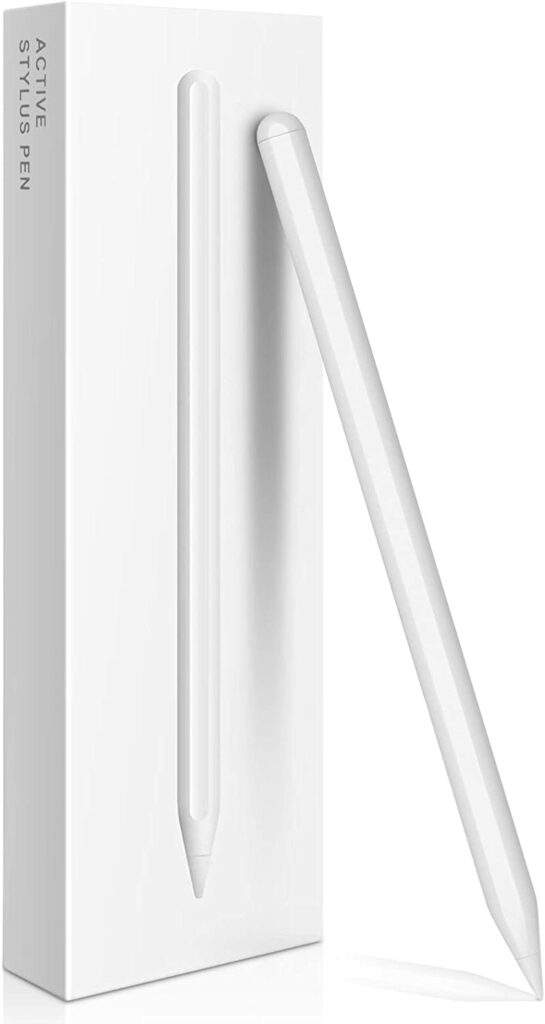 This iPad pencil alternative comes with top-of-the-line magnetic wireless charging, allowing the user to charge the stylus pen effortlessly and efficiently by simply placing it on its top surface.
Drawing with a stylus is easy and smooth, with no lag or offsets, so your masterpiece designs reach the next level. You can also control the thickness of each stroke by tilting the stylus pen.
The Apple pencil has a built-in Bluetooth stylus that you can use to create shortcuts to the home page and the task manager by pressing the button twice. Other outdated pens may leave scribbles and dots on your palm.
Buy Zyerch iPad Pencil 2nd Generation with Magnetic Wireless Charging for $25.96 here.
5. Logitech Crayon Digital Pencil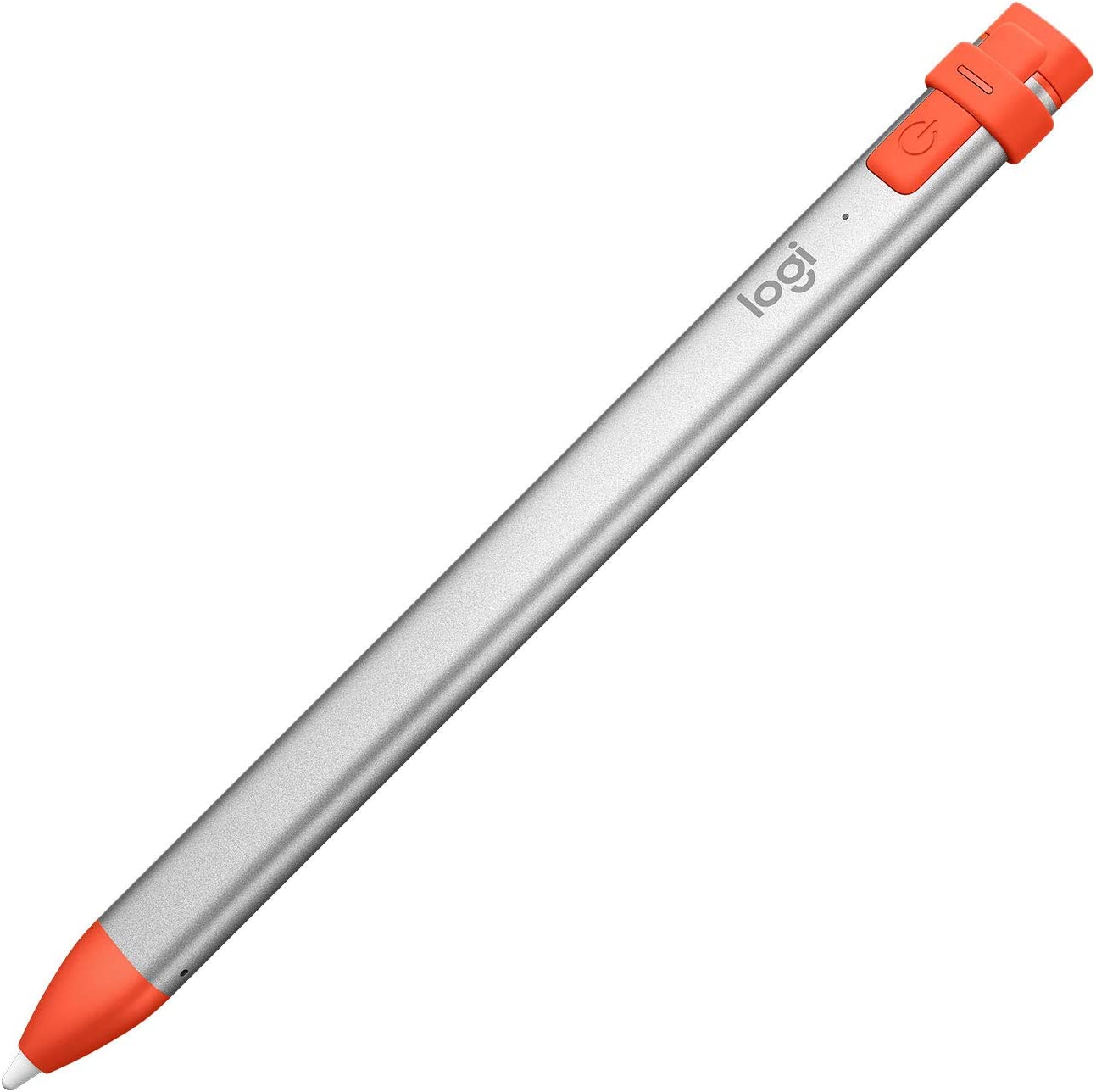 Want to make your line thicker or thinner? It just takes a tilt to adjust the line weight – the smart tip does it for you.
You can write and draw naturally without worrying about missing any details or lines.
Feel free to rest your palm on the screen while writing, designing, or creating a masterpiece. The Logitech Crayon features Palm Rejection Technology so that you can use it with your natural hand placement.
The Logitech Crayon connects instantly to iPad – turn it on and start drawing. The device does not need to be paired with a complex system or any other delays.
Moreover, it is convenient to use anywhere. It gives you 7.5 hours of active writing time on a full charge so that you can write, sketch, and edit all day.
Buy Logitech Crayon Digital Pencil for $69.95 here.
6. MoKo iPad Pencil 2nd Generation with Magnetic Wireless Charging
Designed for Apple pencil 2nd Generation with Bluetooth compatibility and magnetic wireless charging capabilities. The stylus pen attaches magnetically to the iPad, allowing it to be charged while checking the pen's battery condition on the iPad, removing the need for charging cables. The battery life of a fully charged pen is approximately 9 hours. Because of its magnetic design, the pen is also more easily attached to the side of the device, it can be stored more conveniently without damaging it, and it is easier to find when needed.
Using an iPad Air pencil is as natural and smooth as using an app like Procreate Pencil Brush or Notability Pencil. You won't see any jumps or lags. A tilt and sketching function is top-notch; the more area you tilt the pen, the thicker the line will be.
With this capacitor pen, you no longer need to worry about it running out of power. When the stylus pencil battery runs low, you can check the power in real-time and charge it in advance.
Buy MoKo iPad Pencil 2nd Generation with Magnetic Wireless Charging for $28.99 here.
7. Metapen iPad Pencil A11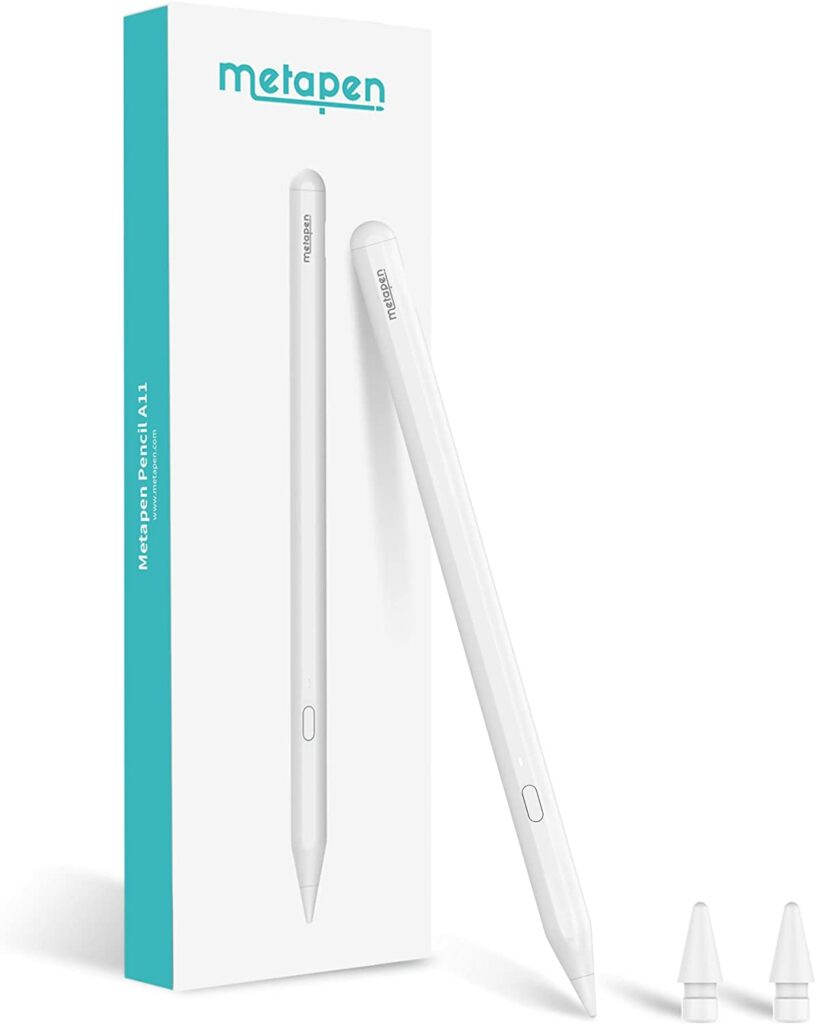 With advanced algorithms and a high-quality modular tip, Metapen Pencil A11 allows you to ink fluidly and precisely using your iPad. The A11 stylus pen for iPad lets you draw, sketch, and take notes on your iPad with a wide range of colors and tools. With 80% savings and 200% quality, you can't go wrong!
A11 connects to an iPad via Bluetooth, so you can use hotkey shortcuts on popular apps such as GoodNotes, Notability, and Camera. The battery percentage indicator allows you to focus on your work without worrying about running out of power. Take your productivity to the next level!
Your iPad writing has never been easier, thanks to Pencil A11. The palm rejection feature helps prevent accidental touch of the screen while you write or draw. Additionally, the pen includes strong magnets that firmly attach to your iPad, allowing you to carry it anywhere.
The diameter of Metapen A11 is 0.35 inches, which is 0.08 inches larger than the average pencil. A smaller design, based on research into hand sizes and pencil-use habits, provides a more comfortable grip for less fatigue.
Buy Metapen iPad Pencil A11 for $32.99 here.
To Conclude…
That's all for today, folks!
Get your hands on any of these Apple Pencil alternatives with magnetic charging but keep your preferences and needs in mind before you seal the deal.
Until next time!
So, which product would you most likely go for? Let us know in the comments section.