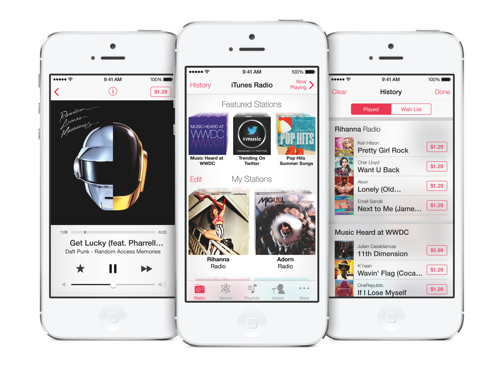 iTunes Radio made its debut in iOS 7 and iTunes 11.1. The service allows users to stream music for free on their iPhone, iPad or iPod touch as well as Mac or Windows PC using iTunes. Unfortunately the iTunes Radio service is only available for US users, which means it is inaccessible to anyone living outside the country. Fortunately though you can use this new service from Apple using a simple trick on both iOS and iTunes. Here's how.
Apple allows US Apple ID users to access the iTune Radio feature even if they are located outside the country. This makes up a major loophole in Apple's restrictive walled garden since it is very easy to create a fake US Apple ID and use it without even giving a valid US address or payment method.
In order to access iTunes Radio outside of United States all you have to do is create an Apple ID for the US App Store. Here's how to access iTunes Radio outside of United States.
Open App Store on the iTunes and look for the country flag. Click on it and from the list select the United States. Now you will be redirected to the US App Store.
Afterwards look for any app that is available for free. Click on the download button, at this point iTunes will ask you to sign in or create a new Apple ID. Click on the 'Create a new Apple ID' and fill out the forms etc to sign up. Remember you will need to select payment method as 'none' and provide a fake US address. You can get a fake US address from this website or any other source.
Next you will have to verify your email and sign in. That's it, now you can listen to iTunes Radio.
After you have created your US Apple ID using the method above you can sign in to the App Store on your iOS device with this same ID and access the feature there as well.
For those of you who want to create the Apple ID from their iOS device you can follow the similar steps which includes signing out from your current Apple ID and then downloading a free app. At this point App Store will ask you to sign in or create an Apple ID to proceed. You can create the ID using the same details as we have told you above.
Let us know if you have any questions. We would be happy to assist you.
Disclosure: iOSHacker may receive a commission if you purchase products through our affiliate links. For more visit our privacy policy page.