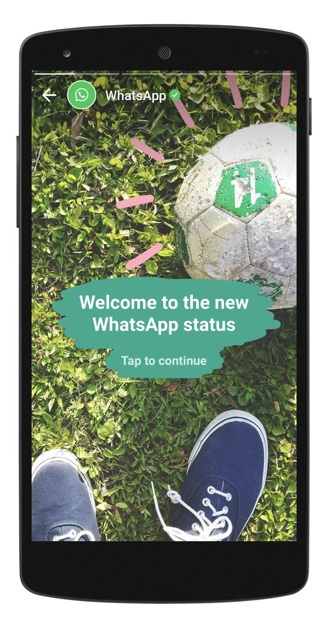 To celebrate its 8th birthday WhatsApp has added a major new feature to its app. The feature called Status allows users to share their current status with the help of photos and videos. WhatsApp Status is very similar to the Snapchat Stories feature, some would say it is a blatant copy. With over a billion users WhatsApp's Status is definitely going to become popular. If you are going to use this feature, then we recommend that you change your privacy settings first. If you don't anyone who has your phone number in their contacts with be able to view your 'Status'. If you don't see the Status tab, then it means you don't have the feature rolled out to you yet.
How To Control Who Sees WhatsApp Status (Story)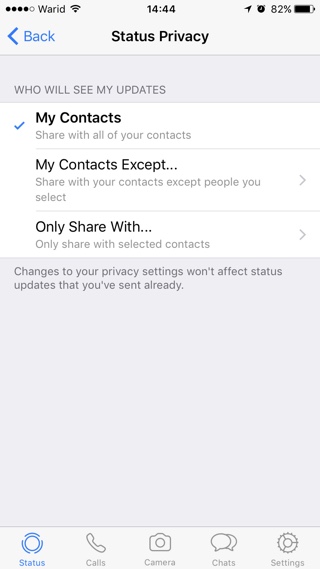 1. Open the WhatsApp application on your iPhone and tap on the 'Status' tab.
2. From the Status screen tap on 'Privacy' button, which should be located on top left side of the screen.
3. On the 'Status Privacy' page you might notice that 'My Contacts' is selected, this mean all contacts can see your story. If you don't want this, then tap on 'My Contacts Except…', which would allow you to restrict certain people from viewing your story.
4. If you want to keep your statuses super private and want to have full control over them, then tap on 'Only Share With…' and from the next page tap to select contacts you want to share your status with.
WhatsApp also lets you mute statuses from certain contacts. To mute a contact access the Status screen and swipe left on the contact's update. Then tap on the 'Mute' button.