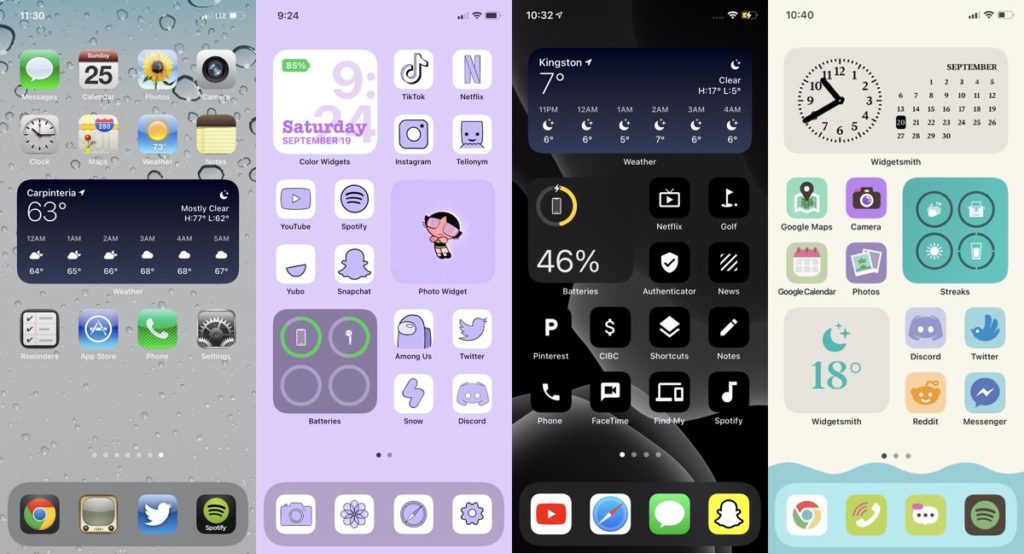 In this step by step tutorial you will learn how you can change app icons on iOS 14 home screen using the Shortcuts app. Changing app icons and creating custom icons will let you fully customize the look and feel of your device's home screen.
The release of iOS 14 has opened the floodgates to iPhone home screen customization. Nowadays it is trendy to add beautiful looking widgets and wallpapers to give iOS home screen a unique look. Good news is you can take your home screen customization a step further by changing app icons on your device's home screen.
iOS still does not allow users to change app icons or install a theme pack, however there's a workaround that will enable you to add custom icons with the image of your choice to the home screen and use them to launch any app of your choice. By adding custom app icons to your home screen you can create a fully personalized look for the home screen without jailbreaking it.
While changing app icons on iOS 14 home screen using this workaround is a fairly easy process it is also quite long. Performing these steps for multiple apps can take a lot of time and effort. Not to mention the biggest drawback of this workaround i.e. whenever you tap on a custom app icon it will first launch the Shortcuts app and then redirect you to the app you want to launch, which can get annoying. But if having a custom home screen design is important to you, then it is a small price to pay for many users out there. And if you are one of them, then continue reading.
Note: You can further customize your iOS 14 home screen by adding custom widgets to it using Widgetsmith app.
How To Change App Icons For Any App Using Shortcuts
Follow these steps to change app icons for any app using the Shortcuts app and create the perfect look for the iOS 14 home screen.
Launch Shortcuts app and tap on the '+' button from top right corner of the screen.
Now tap on Add Action and type Open App in the search field.
Select the Open App option under Actions and then tap on Choose.
Now search for the app that you want to create the custom icon for and select it from the results.
Now tap on the three dots from the top right corner of the screen and tap on Add to Home Screen.
Next tap on the placeholder app icon and from the drop down menu select Take Photo, Choose Photo or Choose file to select the image you want to use as custom app icon's image.
After choosing the image for the icon type the name of the app in the text field, this will appear as the icon label.
Tap on Add and then tap on Done.
At this point your custom app icon with your chosen image will be added to the home screen. Tapping on it will let you launch the app you selected during the tutorial above. At this point you can simply move the original icon of the app into a folder or move it to the App Library.
Needless to say you should not delete the original app icon as it will delete the app from your device and make your custom icon useless.
There you have it, this is how you can easily change app icons on iOS 14 home screen and personalize the home screen just the way you like.