With iOS 13, Memoji has been expanded with Memoji Stickers. Now that the Face ID requirement is gone, anyone on iOS 13 can create their very own Memoji. There are a ton of customization options, providing something for everyone. Something that is not clear how to customize though, is how to change color of your Memoji's shirt. It can be seen in three different stickers: the wave, shrug, and facepalm stickers. Looking around the different options, you'll see that there is no option labeled "shirt" to be found. However, it is possible to customize it!
How To Change Memoji Shirt Color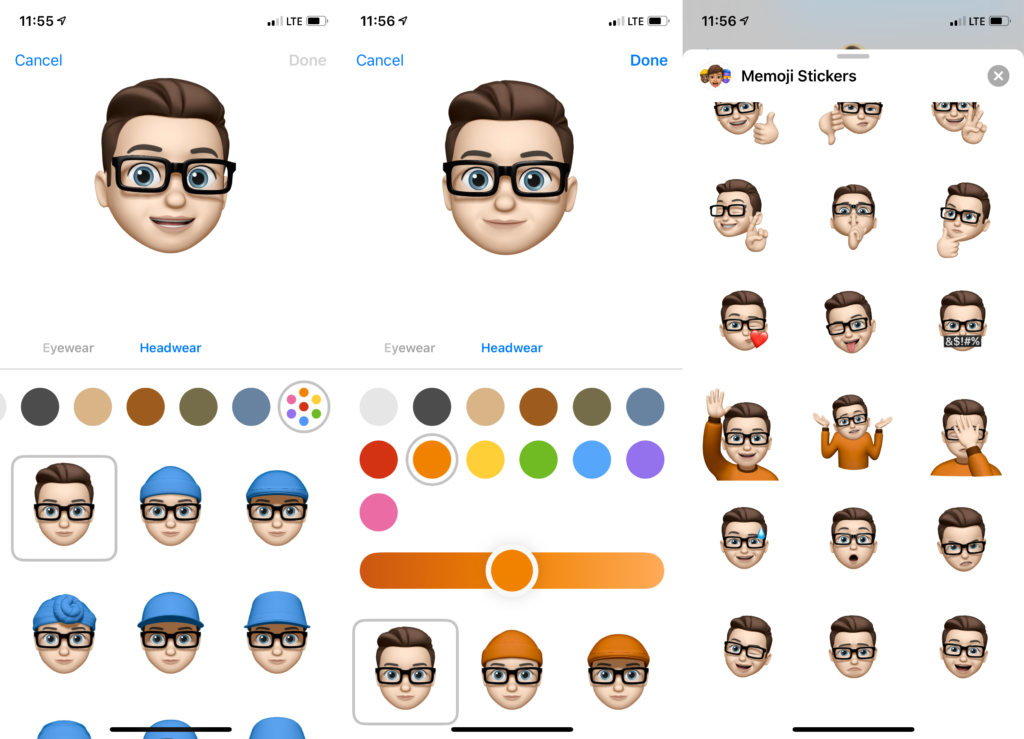 Select the Memoji you'd like to edit, or create a new one. Head on over to the headwear section. Here, you can pick from a variety of different types of headwear.
At the top, you can customize which color you'd like. Select the color you'd like your shirt to be. You can pick a hat if you wish, but it's not necessary. If you don't want a hat, just select the first option with no headwear. Make sure you have the color you want selected though!
Once done, save your Memoji.
That's it! You'll now notice that your color selection has been applied to the shirt and your customized Memoji has a shirt color of your choice. If you did decide to have a piece of headwear, the color will match. Sadly, at the time of this writing, there does not appear to be a way to have a separately colored headwear and shirt.
Now, what's the reason why this feature is so hidden? Well, with Animoji, only a head is present. Since a body is new with the stickers, and there's only three, it's possible that this was just an oversight. Let's hope that Apple makes this more clear in a future iOS update, and perhaps even offers more customization options!
So this how you can change the shirt color of your Memoji Stickers. Did you know about this feature? Do you use Memoji Stickers?
If not, check out this article on how to hide them from the Emoji keyboard. Be sure to let us know your thoughts in the comments section down below!
Disclosure: iOSHacker may receive a commission if you purchase products through our affiliate links. For more visit our privacy policy page.