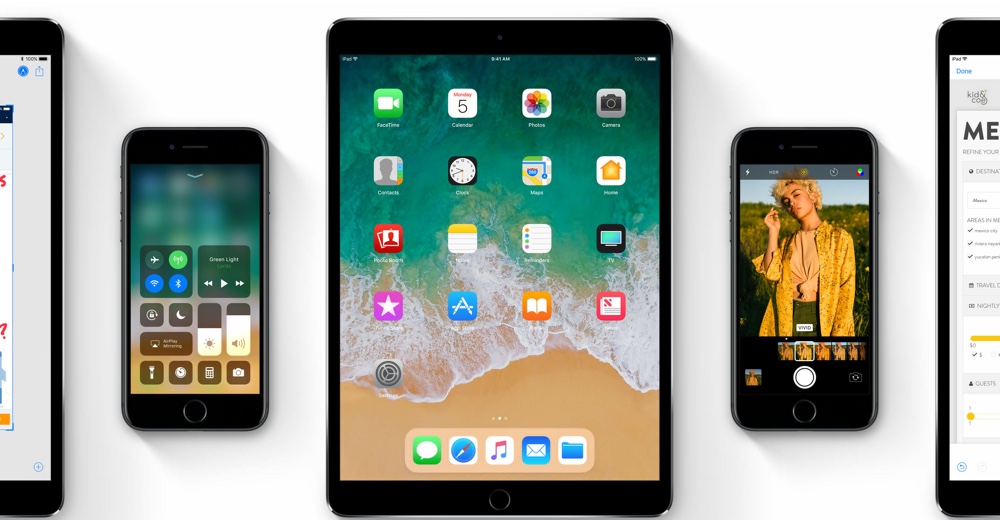 If you are tired of running the iOS 11 beta on your iPhone, iPad or iPod touch and want to downgrade to the latest most stable version of iOS 10, then you have come to the right place. In this tutorial we will show you how to downgrade an iOS device running iOS 11 beta back to iOS 10.
Downgrade iOS 11 beta to iOS 10
Before you begin make sure you have the most recent iOS 10 backup of your iOS device on the machine you are using for the downgrade. Any backup made when the device was running iOS 11 cannot be used on iOS 10.
Step 1: The first step to downgrading iPhone, iPad or iPod touch running iOS 11 beta back to stable iOS 10 is to have the right ISPW file. You can download the iOS 10.3.2 IPSW file (or later) for your device from here.
Step 2: Once the IPSW file has been downloaded connect your device to a computer and launch iTunes.
Step 3: Now click on the device icon to access the Summary page in iTunes. From there you have to click on the 'Update' button while pressing the right keyboard key:
If you are using a Mac then press Option + Update button.
If you are using a Windows machine then press Shift and hit the Update button.
Step 4: From the window choose the downloaded iOS 10 IPSW file for your device.
Step 5: Now restore process will begin on your device, wait for it to complete patiently.
That's it. Now your iPhone or iPad will downgrade to iOS 10 and you will be able to use the device without any loss of any data.
You will be asked if you want to restore a previous backup to your device, choose the most recent one and let it install.
Note: If you run into problems during the update process, then you can also retry and this time click on 'Restore' button instead of 'Update'. You will also need to hold the Option or Shift keys when clicking on Restore.
If your device gets stuck at any point during this tutorial, then you can get help from our guide here.