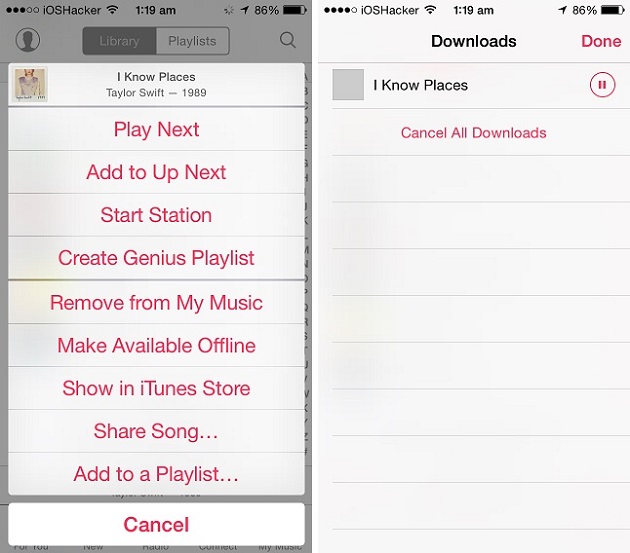 Apple Music continues to impress users with its integration, quality of songs and features. One great feature of Apple Music that you may not know about is that it allows users to download any song they like to their iOS device. Once downloaded you can listen to that song offline just like you can listen to any other song in your music library. This is a great way to save bandwidth of your data plan as you can save songs while you are on WiFi and create a playlist before leaving home.
Before you can start downloading Apple Music songs on your iPhone, iPad or iPod touch we recommend that you create a backup of your music library on your computer to avoid any DRM issues. Once you have done so follow the steps below.
1. On your iPhone, iPad or iPod touch launch the Settings app and head to the 'Music' options. From this page turn on the 'iCloud Music Library'. You will be given an option to Merge or Replace. Choose the option that suits you the best.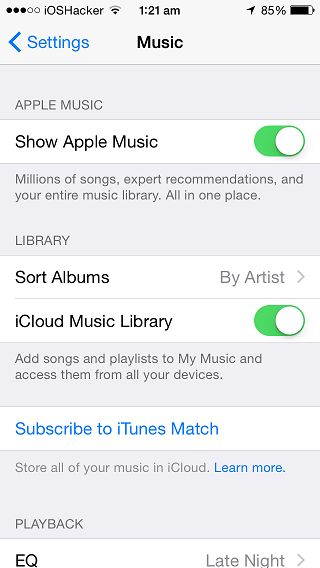 2. Now open Music app and play any song on Apple Music that you would like to download and listen to offline. You can search for your favorite songs by tapping on the search button located on top right side of the screen.
3. From the now playing screen tap on the '…' button and then on 'Add to My Music'. This song will now be added to your Music library. The song won't be downloaded for offline just yet, so continue to the next step.
4. Next find the song you just added to the 'My Music' in your device's music library and tap on the '…' button again. Now you will find the 'Make available offline' option, tap on it. iOS will now download the song and it will be available offline.
Similarly, you can remove the song you have downloaded previously by tapping on the same '…' button and selecting the 'Remove download' option.
Also read: