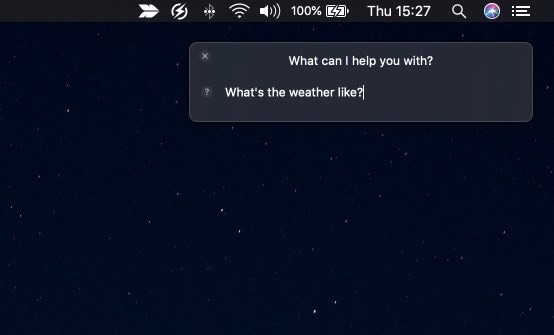 Just like iPhones modern Macs have Siri that can be summoned with a Keyboard Shortcut, Dock or Menu bar icons and in case of newer Macs via 'Hey Siri' command. However you may not have realized that just like iPhone's Type to Siri feature, you can also enable Type To Siri functionality on your Mac.
The Type To Siri feature makes it possible for Mac users to summon Siri and give their command by typing it, as opposed to verbally dictating it. Type To Siri can be a useful feature for those who don't like to talk to Siri or want to use Siri in a quiet environment such as at office or a library.
Enable Type To Siri On Mac
In this step by step tutorial we will show you how you can enable Type to Siri feature on a Mac and use Siri with typed command.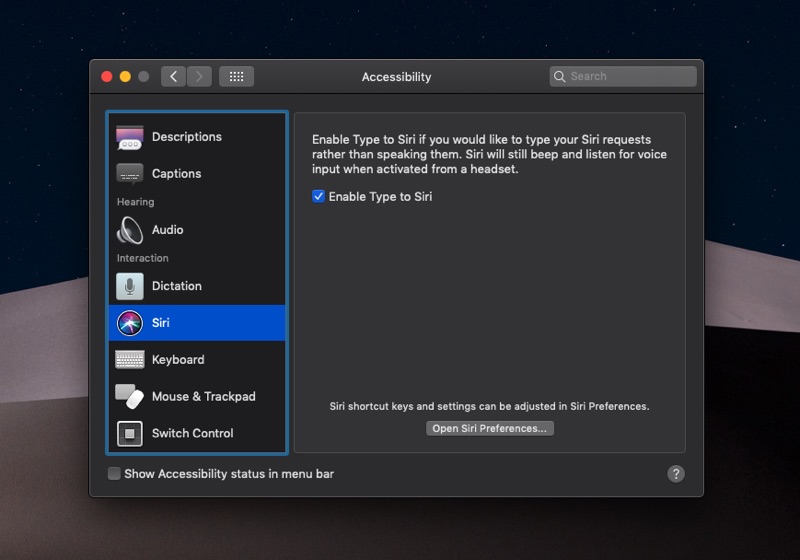 On your Mac launch System Preferences…
Now go to Accessibility options.
Next scroll down on the side pane and click on 'Siri'.
Finally mark the 'Enable Type To Siri' as checked to turn the feature on.
Once the Type to Siri setting has been turned on you will be able to type your Siri commands on the Siri interface rather than speaking them. When the Type to Siri is enabled Siri will still beep and listen for voice commands when activated from a headset.