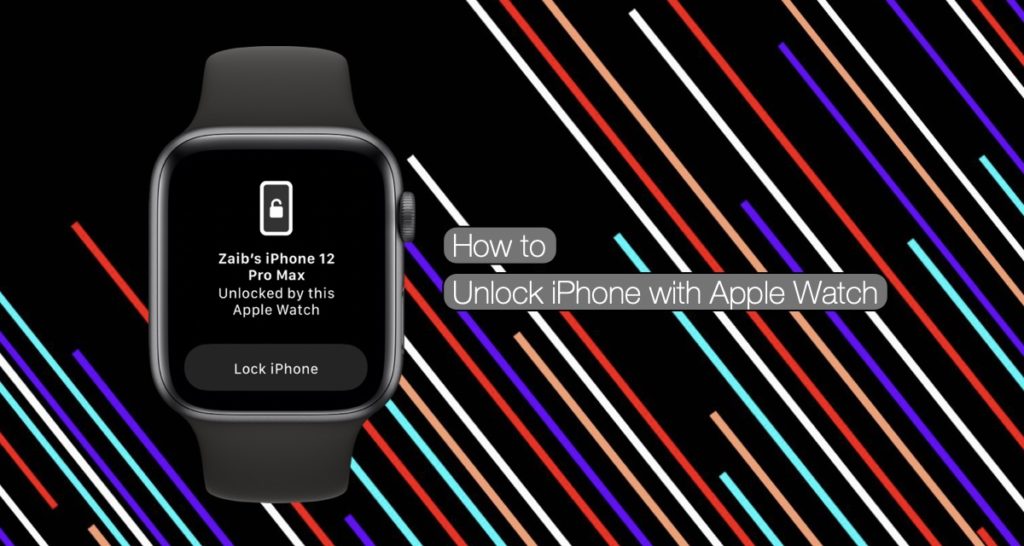 Starting iOS 14.5 and watchOS 7.4 Apple is allowing face mask wearing iPhone users to unlock iPhone using Apple Watch. This applies to those iPhones that are equipped with Face ID including iPhone X, iPhone XS, iPhone 11, iPhone 12 etc.
How this feature works is pretty simple. iPhone unlocks with Apple Watch when it detects that user is wearing a face mask and the device is not able to complete a successful facial scan. As soon as mask is detected on user's face, iPhone checks if the user is wearing his or her Apple Watch and checks if it is unlocked.
Once a Watch is detected in unlocked state iPhone gets unlocked automatically without requiring the user to enter passcode of the device.
This feature is designed to make user's life easy as in the light of the ongoing pandemic it is mandatory for everyone to wear a face mask when outside or inside when in public.
Must read: How To Unlock Apple Watch With iPhone Without Entering Passcode
How to enable unlock iPhone with Apple Watch feature
Before you follow the steps below make sure your iPhone is running iOS 14.5 or later and your Apple Watch is on watchOS 7.4 or later.
Note: Make sure your Apple Watch has passcode protection enabled before following the steps below. You can turn it on by going to Watch app -> My Watch -> Passcode and turn it on from there.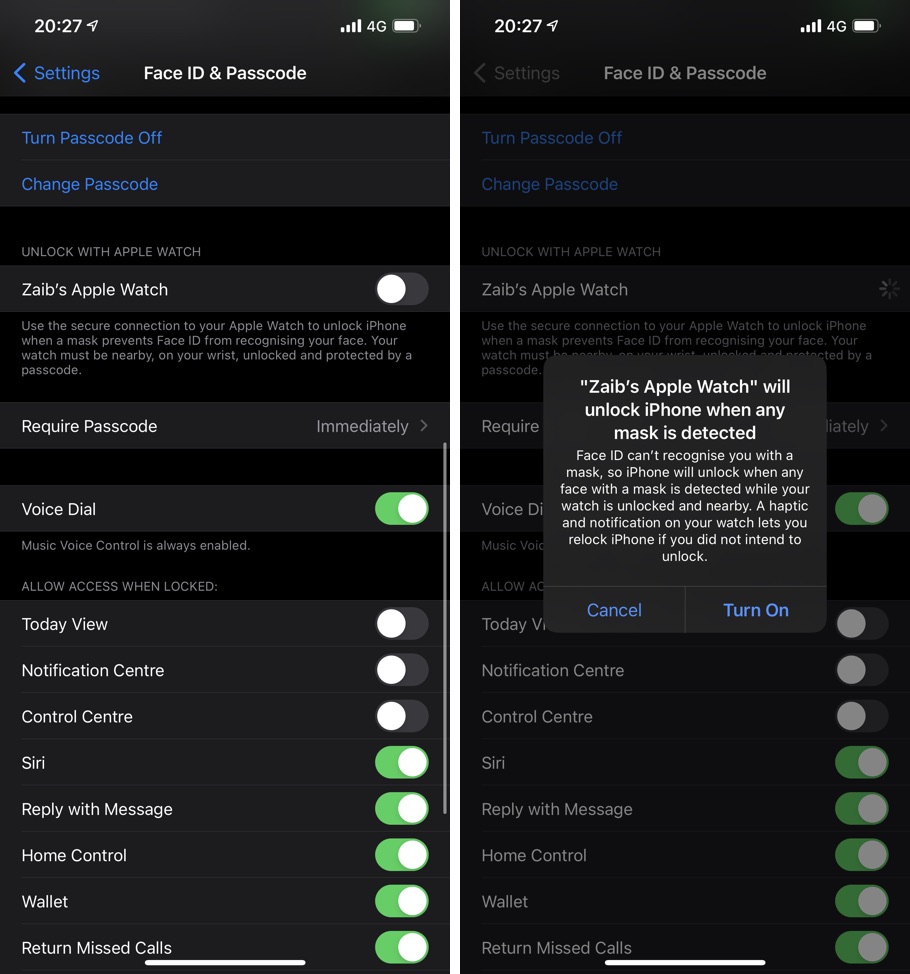 On your iPhone open Settings and go to Face ID and Passcode.
Once you're on Face ID and Passcode page scroll and and look Unlock With Apple Watch option.
Now turn on the toggle with your Apple Watch's name.
Confirm by tapping on the Turn On button.
Conditions for Unlock iPhone With Apple Watch feature to work
Before you can active and start using iOS 14.5's unlock iPhone with Apple Watch feature make sure following requirements are met.
Your Apple Watch should have passcode protection enabled.
Watch should be on your wrist.
Apple Watch should be unlocked.
You should be wearing a mask.
As the above mentioned requirements are met, iPhone will use Apple Watch to unlock your device.
There you go folks this is how you can make your life easy by enabling unlock iPhone with Apple Watch feature. If you have any questions regarding this guide, then feel free to let us know in the comments below.
Disclosure: iOSHacker may receive a commission if you purchase products through our affiliate links. For more visit our privacy policy page.