In this article we will show you how you can access the backups for iPhone, iPad or iPod touch. These backup files are essential to keeping everything stored on your iOS device safe. After reading this guide you will know how to find, copy and delete iOS backups on macOS.
If you have even wondered where iPhone backups are stored on your Mac and have tried to find their location, then this guide is for you.
This guide focuses on macOS. If you are a Windows user, then use our Windows guide.
Find and Copy an iOS backup file on Mac (iTunes)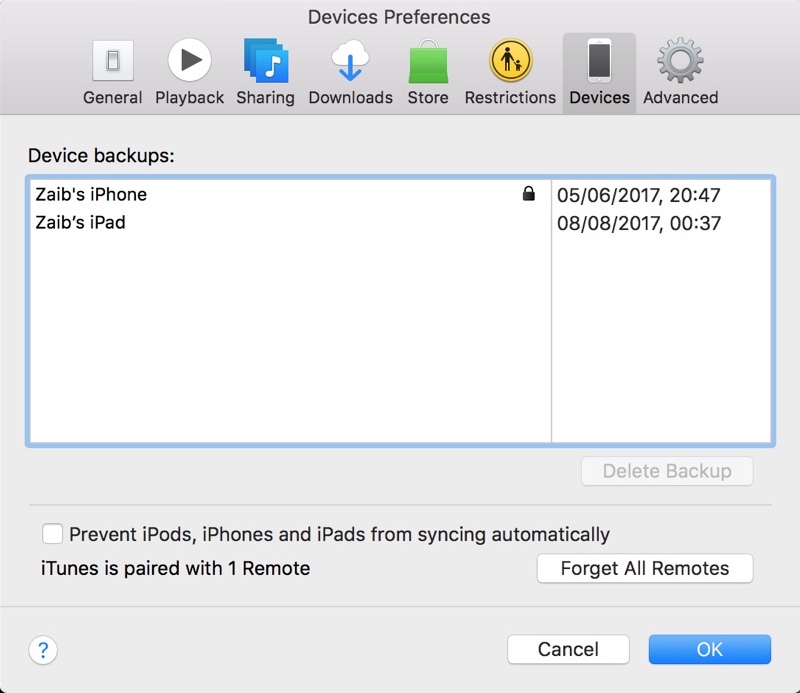 Finding backup files on your Mac is quite simple. Just follow the steps given below to find the location of iPhone or iPad iTunes backups on Mac.
Open iTunes and then from the menu bar click on iTunes > Preferences.
Once you are on the Preferences page click on 'Devices' button from the top navigation bar.
Now right-click or Control-Click on the backup. Finally click on the 'Show in Finder' option.
Now to copy a backup select the folder right-click on it and then copy it. Paste the whole folder where you want to copy the backup to.
Deleting an iOS backup from the Mac
If you want to delete the iTunes backup file, then you can do so in a few steps too. Simply click on iTunes from the menu bar and then click on 'Preferences'. Now click on 'Devices' from the top navigation bar and choose the backup you want delete. Finally click on the 'Delete Backup' button.
Find, View and Delete iOS backups on iCloud
If you are using iCloud backup feature of iOS, then you can also find and delete the backup of your iOS device on your iOS device as well as on the Mac. Here's how.
On iOS device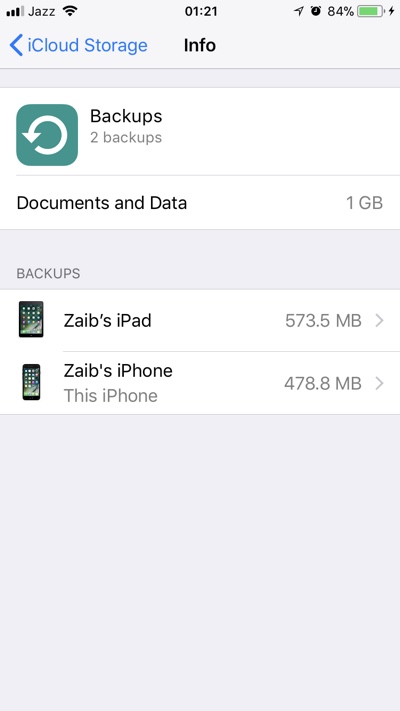 Make sure you are using iOS 10.3 or later. Go to Settings > Account Name > iCloud > Manage Storage > Backups.
Users running any iOS version that is older than iOS 10.2 can go to Settings > iCloud > Storage > Manage Storage.
Now tap on the backup you want to delete. On the Next screen you will find the 'Delete Backup' button to delete it.
On the same page you can choose data to backup by turning related toggle on or off.
On Mac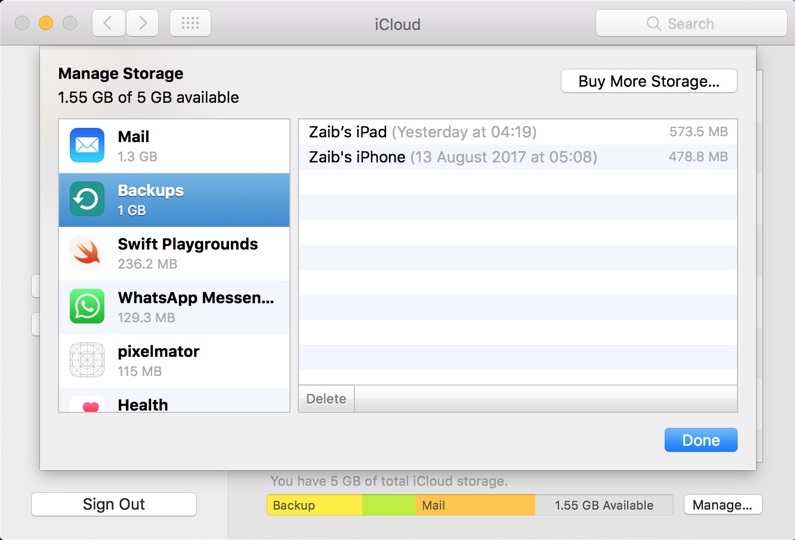 On your Mac you can access iOS backups stored in iCloud by going to Apple menu > System Preferences > iCloud.
Click on the 'Manage…' button.
Finally from the side pane click on 'Backups'.
So there you go folks, now you should know where you can locate the iTunes backup of your iPhone or iPad if you are using a Mac. If you have any questions don't forget to use the comments section below.