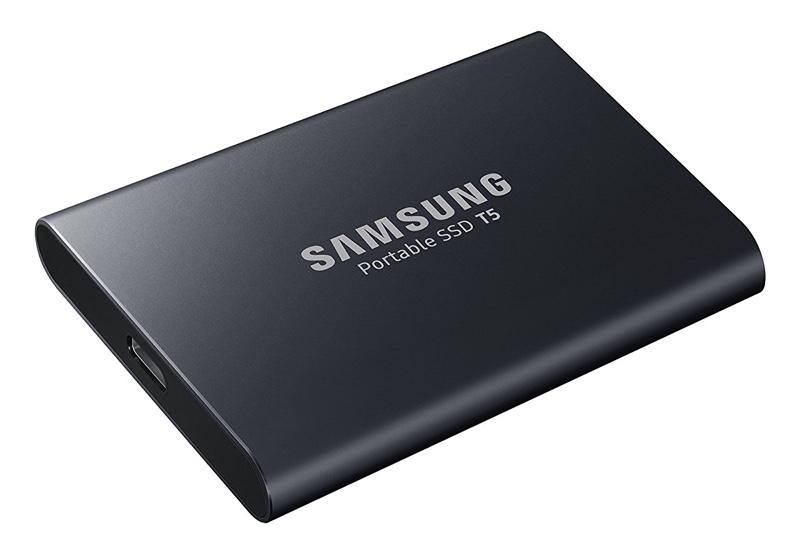 Samsung has just announce new portable SSDs for its T5 lineup and they are now available for purchase at different retailers online. The new SSDs feature a smaller size, faster speeds and a lower price point making them a great option for those who have been holding back on buying an external SSD.
The highlight feature of these new Samsung T5 Portable SSD drives is the high read-write speed that they offer. Samsung claims their SSDs will give the super fast speed of 540 MB/s, which is quite impressive. These SSDs have a USB Type-C connector, which makes them ideal for the latest MacBook Pro users. However if you have older models, then you can also take advantage of these hard drives thanks to the USB Type C to C and USB Type C To A cables that come inside the box.
Other features of these portable solid state drives include top to bottom metal design, 2 USB ports, light weight at just 1.6 ounces, password protection along with AES 256-bit hardware encryption and a 3-year warranty.
The 250GB Samsung T5 Portable SSD is available at a price of $129 here. The 500GB option sells for $199, 1TB for $408 and 2TB for $799. All of these options come in black and blue color options.