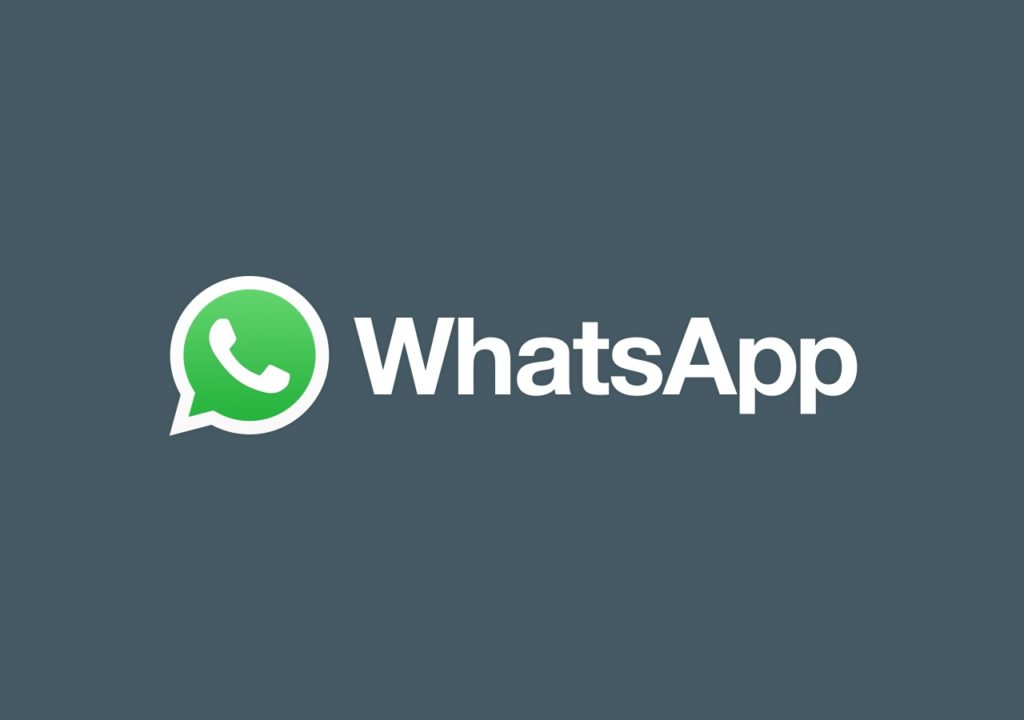 One of the best features of WhatsApp messenger is its ability to automatically save photos and videos to iPhone's camera roll. If you receive photos and videos on a regular basis, then the feature that saves them to your iPhone without requiring any effort from you can save a lot of time and effort.
However, there may be a scenario where the issue of WhatsApp not saving photos on iPhone can occur. If you too are facing this issue then don't worry as the fix is quite simple. You need to try two fixes that we have detailed below.
How To Fix WhatsApp Not Saving Photos To Camera Roll
Here are two fixes that will help you in fixing WhatsApp not saving photos and videos to iPhone's photos app.
Fix 1: Enable 'Save Incoming Images' on WhatsApp: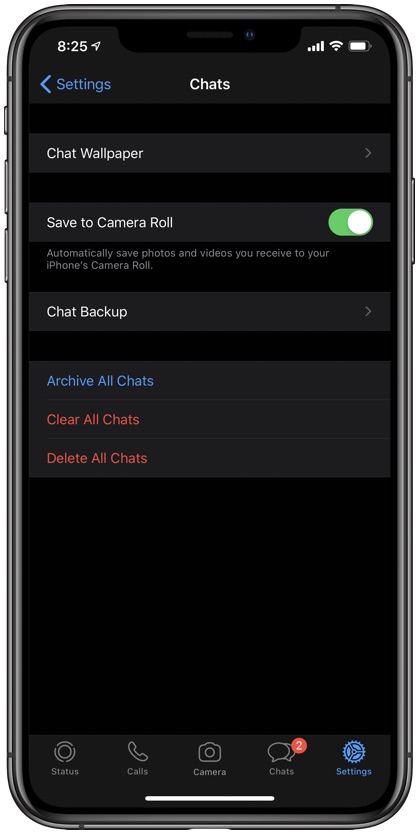 A potential fix for solving WhatsApp not saving photos to iPhone is by making sure the Save Incoming Images option is enabled. More often than not this option is disabled and causes the WhatsApp photos and videos to not save.
Open WhatsApp on your iPhone
On the bottom right, go to 'Settings'
Tap 'Chats'
Enable 'Save to Camera Roll'.
If the issue persists, move on to the next fix.
Fix 2: Photo Privacy Settings: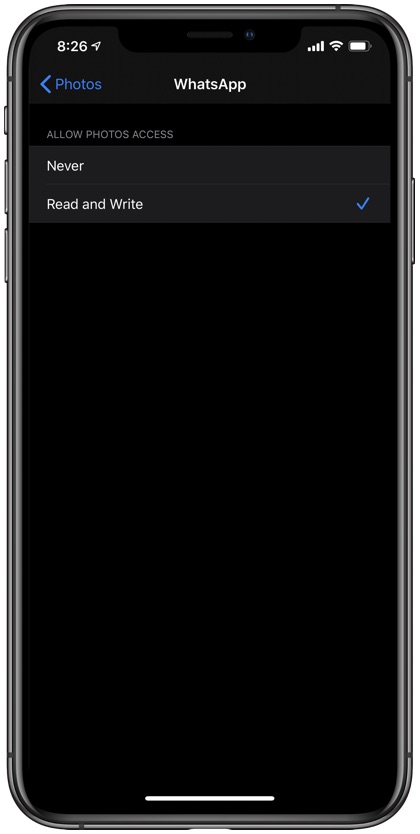 In order to automatically save WhatsApp photos on iPhone you also need to make sure you have not prevented WhatsApp from accessing your pictures. You might have unknowingly tapped on 'Don't Allow' option when a pop-up appears and asks your permission to access your photos. 
If you have not allowed it, here is what you can do:
Go to 'Settings'
Go to 'Privacy'
Tap on Photos
Go to 'WhatsApp'
Pick 'Read and Write'
After performing these steps open the iPhone's App Switcher and 'force quit' WhatsApp by sliding up on its card. 
Congratulations! You are all done. Now ask your friend to send you a picture and it will be automatically be saved in your Photos. 
And if you experienced the same issue, back up your WhatsApp chat, delete the app and reinstall it. Tap 'Allow' when it asks for permission to access your Photos. (for back up: WhatsApp> Settings> Chat> Chat Backup). Read our full tutorial on how to create WhatsApp backup on iCloud here.
Downloading and Saving WhatsApp media over Mobile Data
In case you want to automatically download pictures and videos over Mobile Data or Wi-Fi, open WhatsApp >Settings > Data and Storage Usage > Photos under Media Auto-Download > select Wi-Fi and Cellular. Repeat the same for videos. 
Now that you know how to fix WhatsApp not saving photos on iPhone, share this post with your friends and family and help them fix this error. 
For questions hit comments below. Stay tuned to iOSHacker for more useful posts for your iOS devices.