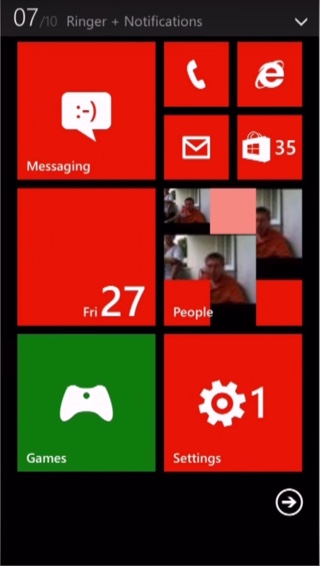 Do you like the look of Microsoft Windows Phone platform and want to give it a shot on your iPhone or iPod touch? If answer to that question is in affirmative, then we have got a great hack for you. The Paragon tweak that is now available in Cydia allows users to have the Windows Phone look on their iOS 9 powered device. It mimics the rival operating system on iOS in such a way that you can not only fool friends by telling them you are running Windows Phone on your Apple device, but also enjoy the overall UI if you are into it.
With Paragon installed you will be able to have a tile based UI that you can easily customization. You can arrange and resize tiles according to your liking. Paragon also offers live tiles feature for apps like Calendar, Messages, Contacts, App Store and more. With the help of live tiles you can view upcoming events, read latest text messages or see notifications right on the homescreen. In addition to all that Paragon tweak also offers Windows Phone like search, notification banner, Volume HUD and you will be able to download, update and delete apps right from the theme's interface.
Unlike before Paragon does not require users to have DreamBoard installed. You can configure the tweak from Settings app. Paragon is available in Cydia for $2.49 and works on iOS 9 as well as iOS 8 devices.