We have recently showed you how you can add funds to your Apple ID and use those funds to pay for things in the App Store and iTunes Stores. What many people don't know is you can also gift App Store apps and even in-app purchases to your family and friends. The process of gifting an app is quite simple on iOS and only takes a few moments.
Once your gift has been sent your friend will receive an email saying you have sent them an app as a gift. This app will be added to their App Store account's purchases and they will be able to download it whenever they like just like any app they have purchased themselves.
Before you gift an app to someone it is important to note that the apps cannot be refunded, so if your friend doesn't like the app, or he or she already owns it then you cannot go for a refund. Also, a gift is only meant for one account, and cannot be regifted. You need to have a payment method on file in order to be able to send gifts.
Note: Apple is in the process of adding in-app purchases, so it might take some time before the feature is available.
How to gift an App from App Store
You can gift an app from your iPhone or iPad's App Store, just follow the simple steps below.
1. On your iOS device open App Store and search for the app you want to send as a gift.
2. Once you are on the description page tap on the menu button next to the app's price.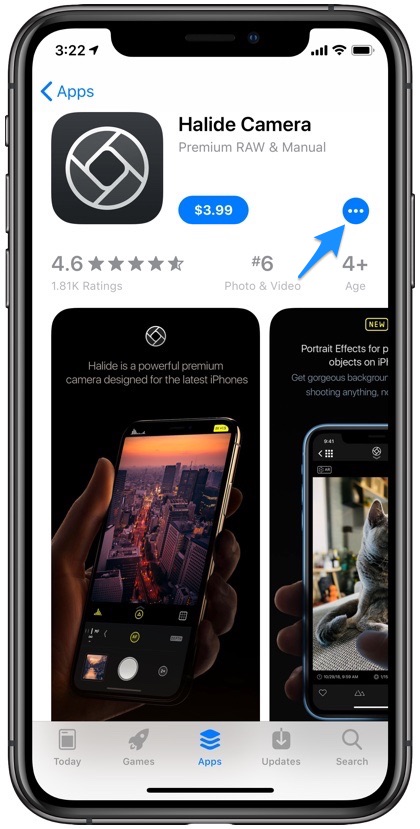 3. From the menu tap on 'Gift App' option.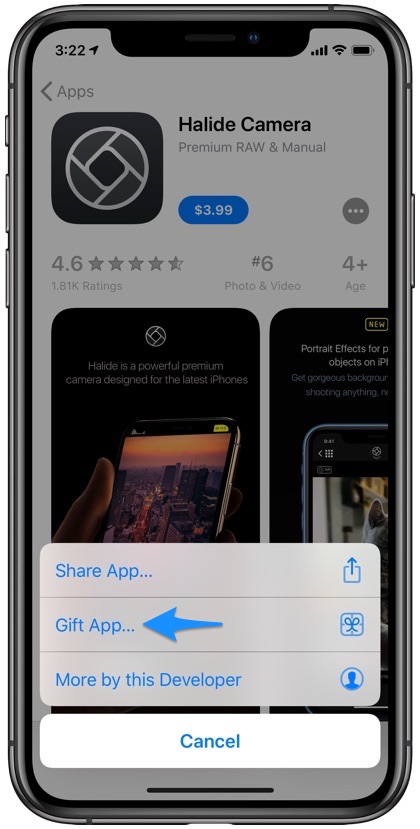 4. Now enter the email address of the person you want to sen the gift to. You can also enter your name and message.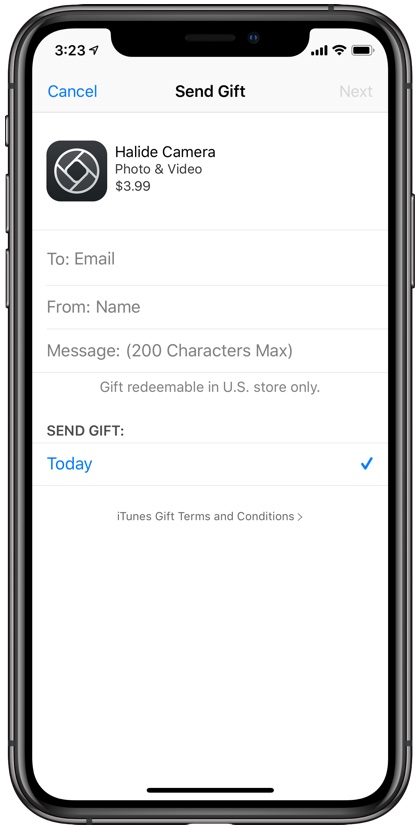 5. Tap on the 'Next' button and choose a valid payment method.
Done, your friend should receive an email telling them about the app you have gifted them. They can now go ahead and download the app.
Disclosure: iOSHacker may receive a commission if you purchase products through our affiliate links. For more visit our privacy policy page.